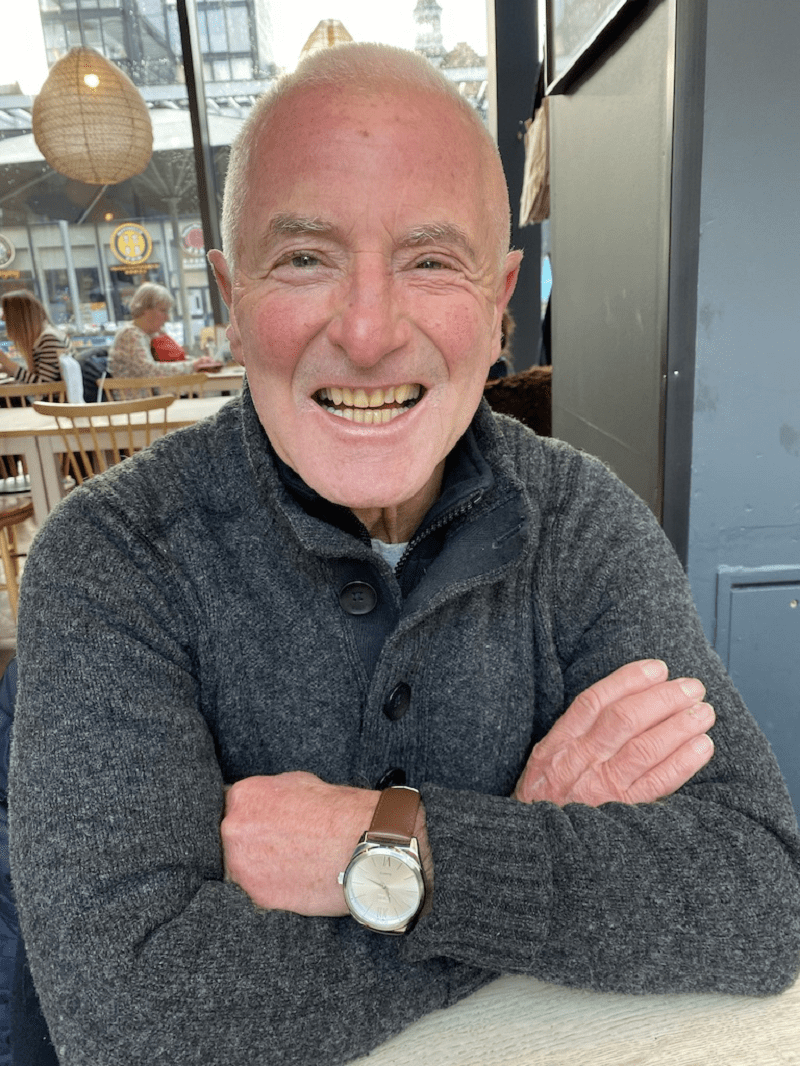 Meet Dennis
A popular face around The Grassmarket Community Project, Dennis is an experienced volunteer who is always ready with a good story and a big smile.
You are sure to recognise him if you visit The Grassmarket Centre on a Monday, when he volunteers on reception. He also helps our Members with Benefit Advice and enjoys supporting our events and trips.
Dennis worked in the electronics industry for 36 years. When he finally went part time, he decided to do more voluntary work.
Inspired by his volunteering with Edinburgh's Health and Mind charity, where he realised the physical and mental benefits of walking and talking, Dennis suggested starting a walking group when he came for his Volunteer Induction with us.
Dennis set up the Meadows Walking Group when he started at The Grassmarket Community Project and has been running it ever since, alongside fellow volunteer Janet. It is a popular weekly activity in our Members Programme and one of our important Outdoor Health and Wellbeing activities.
As a Volunteer with The Grassmarket Community Project, Dennis has also gained new skills, having attended several volunteer-centred courses, including First Aid training.
Dennis loves working with people and feels he has become more patient and empathetic through volunteering. Apparently, his wife says he's a better person!
Dennis sums up why he loves volunteering with us,
'Volunteering is a Win-Win, as you can help others whilst learning from others too, everyone is comfortable with each other and it's fun'.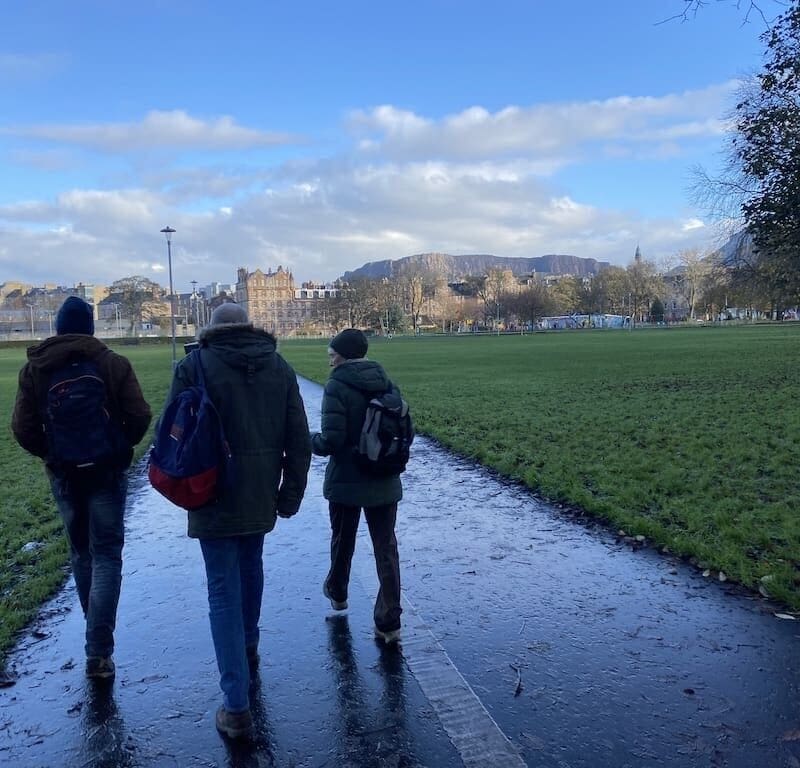 Volunteer with us
We would not be able to deliver the amazing support and services we provide to vulnerable people and social enterprise customers without our fantastic volunteers.
Become a Member
There are lots of opportunities for individuals to participate and join in! Everyone is welcome. 
The Grassmarket Community Project's Volunteer Programme also relies on the generosity of our customers, funders and donors. Our main funder for this area of our work is The Big Lottery Changing Lives programme and we thank them for their essential continued support.