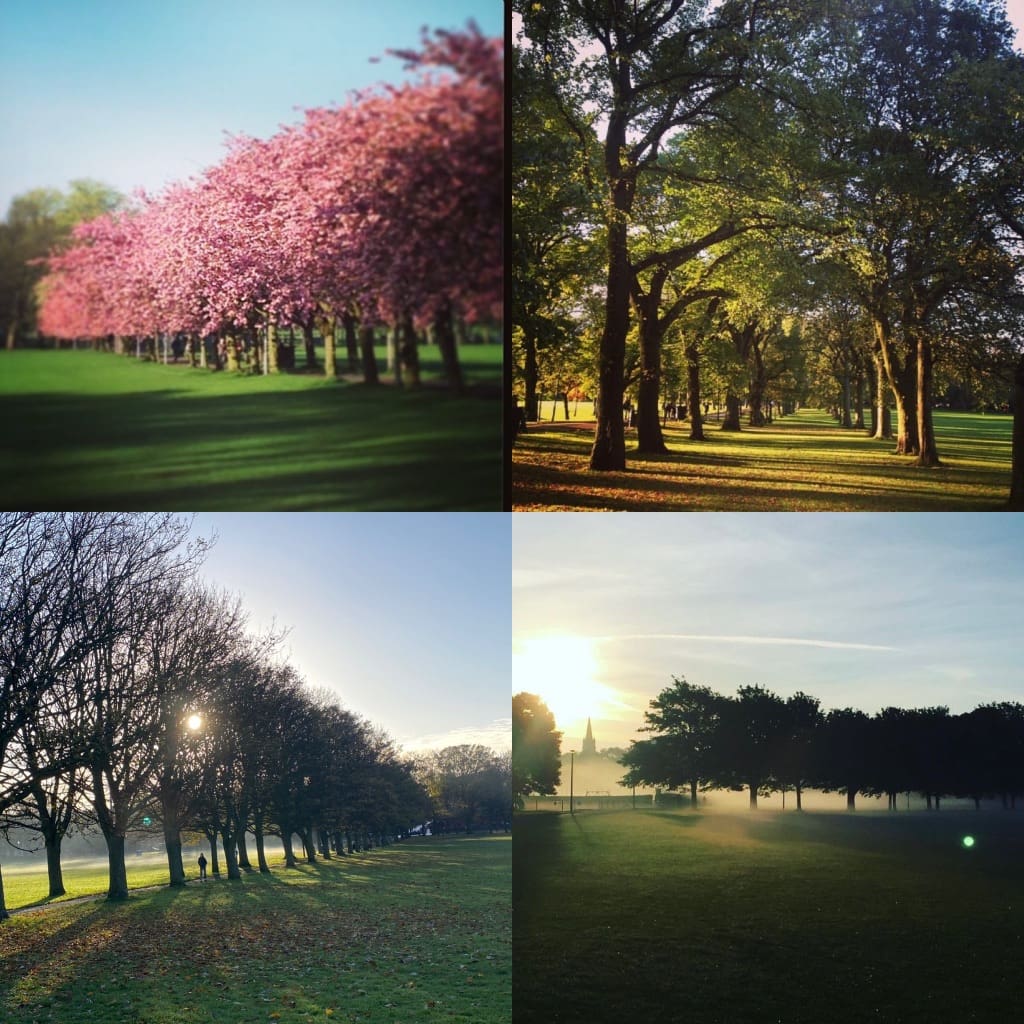 All four seasons and more
with our Meadows Walking Group
Everyone knows The Meadows in Edinburgh is beautiful in spring with its famous pink cherry blossoms. Our popular Members Meadows Walking Group know it is equally beautiful at any time of year!
Volunteers Janet and Dennis have been leading the Walking Group at 10am on Tuesday mornings, since 2017 (Covid-permitting). They are proud the group goes out whatever the weather. In fact, Dennis, who shared his Volunteer Story with us recently, carries ponchos in his rucksack, in case of rain!
Recently, another of our lovely volunteers Caroline joined the group to find out more.
In summer, the long daylight hours make it is green and lush, full of people exercising or picnicking, a real sun trap in the centre of the city. In autumn, the leaves create a stunning damp, orange carpet. Then in winter, the ground glistens as the sun warms the ice creating an eerie mist in the mornings. Of course, it can also be grey and dreich too whatever the season!
The Meadows Walking Group, which can be as small as one Member or as many as twenty or more, follows the same circular route which takes about an hour, at a gentle pace. They start by the tennis courts, then walk past the Community Gardens, on to Quartermile, where we had the joy of seeing the striking new public artwork of Born Free Lions by Gillie and Marc. They then continue up and around Bruntsfield Links and back to the tennis courts.
On the route you can see the Castle, Arthur's Seat and many other landmarks on Edinburgh's famous skyline.
We all know the many benefits of a good walk for our physical and mental wellbeing and The Meadows, one of Edinburgh's finest parks, is a glorious backdrop. What's even better than walking is that members get to meet up with old friends, meet new ones and enjoy relaxed, easy conversations as they walk round. Janet and Dennis certainly love a good chat too!
A new member had joined only 2 weeks ago and intends to keep coming back as he felt really welcomed by the Group. Others have been coming regularly for ages. As always, everyone is welcome.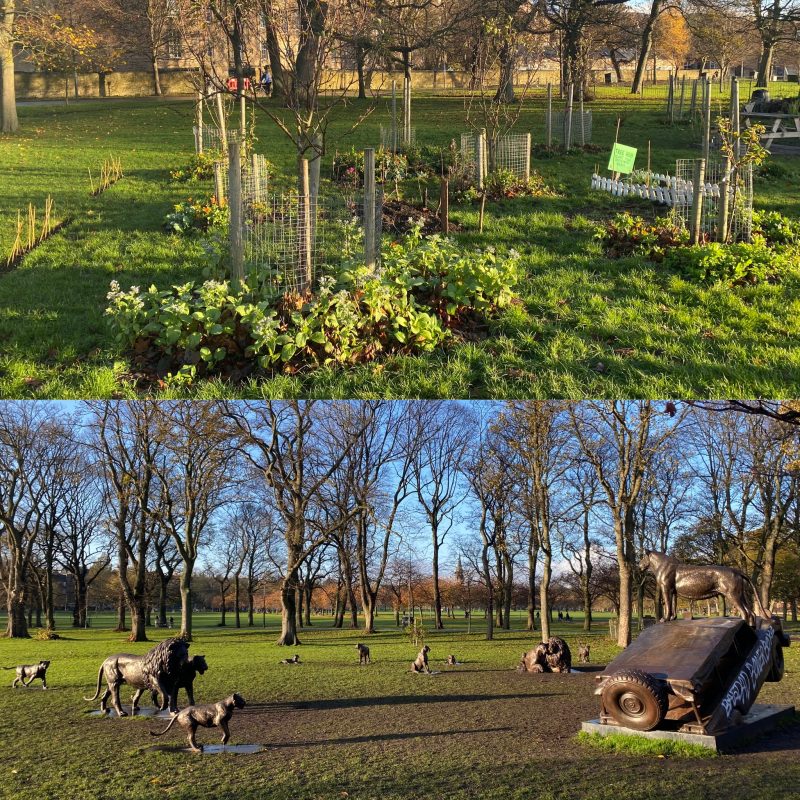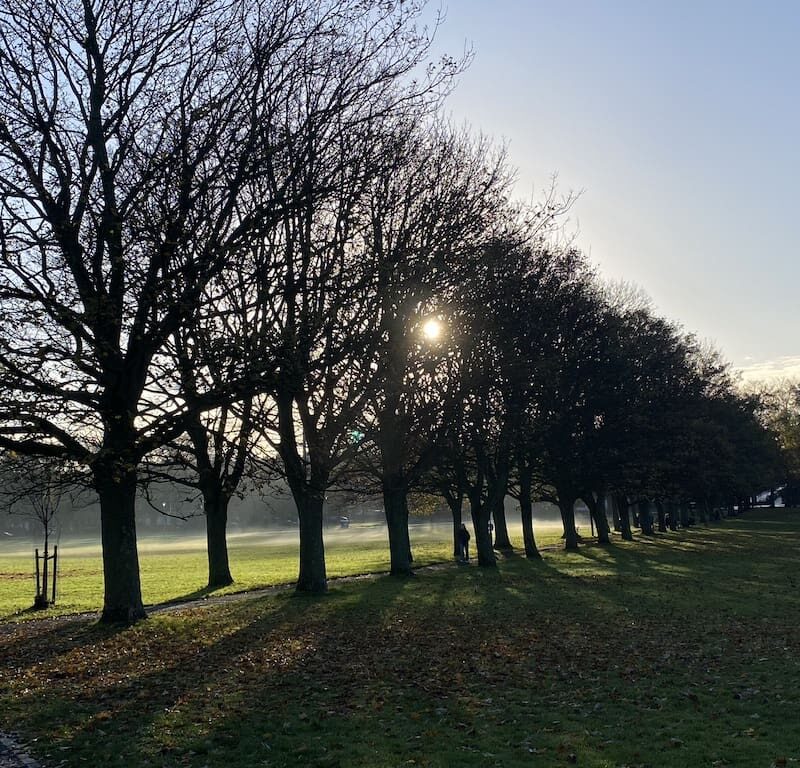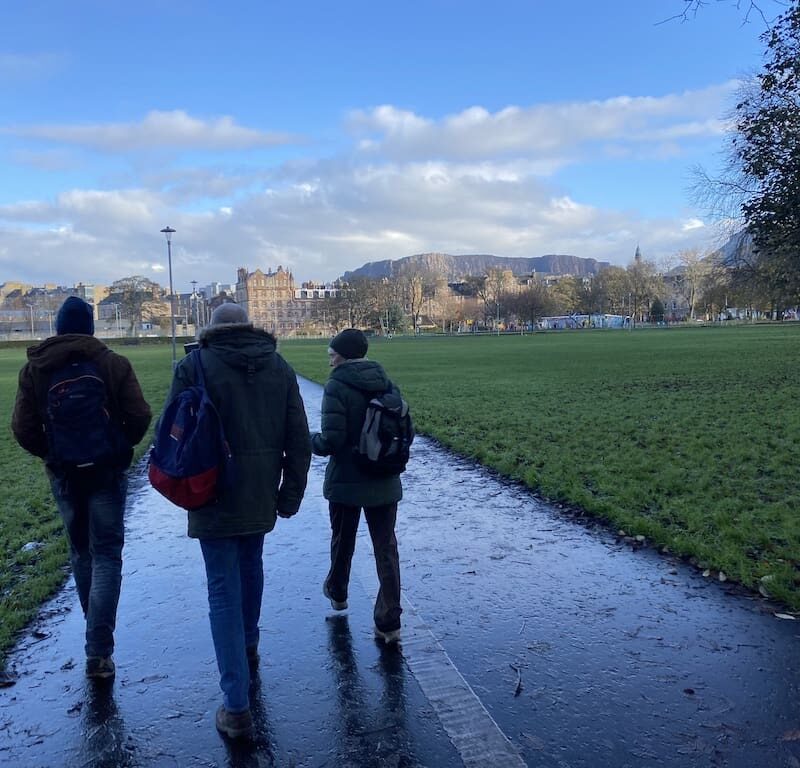 Become a Member
There are lots of opportunities for individuals to participate and join in! Everyone is welcome. 
Volunteer with us
We would not be able to deliver the amazing support and services we provide to vulnerable people and social enterprise customers without our fantastic volunteers.