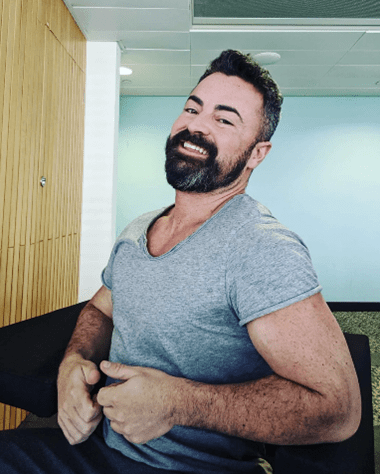 Meet Derek King
Youth Engagement & Learning Development Officer
Derek has been working in learning and development since 2011 and has been with The Grassmarket Community Project since 2021.
Whether it's to help you achieve your potential, build new connections or find your interests, Derek loves what he does, helping support young people to create their own future paths.
The great thing about Derek, apart from his expertise and enthusiasm in creating and leading our amazing Young Members Programme, is that he loves to chat!
Become a Young Member
If you're aged between 16-25 years and live in or near Edinburgh, you can become a Young Member of The Grassmarket Community Project. AND we'd love to meet you!
There are lots of opportunities for our Young Members, from our weekly Oot The Box sessions, to Got the Flow structure training, to our paid Apprenticeship and Pre-apprenticeship programme. We welcome all young people, and work in partnership with other local organisations and youth groups to deliver the best possible service.
Your next step
The starting point is to just get in touch and/or come and see us.