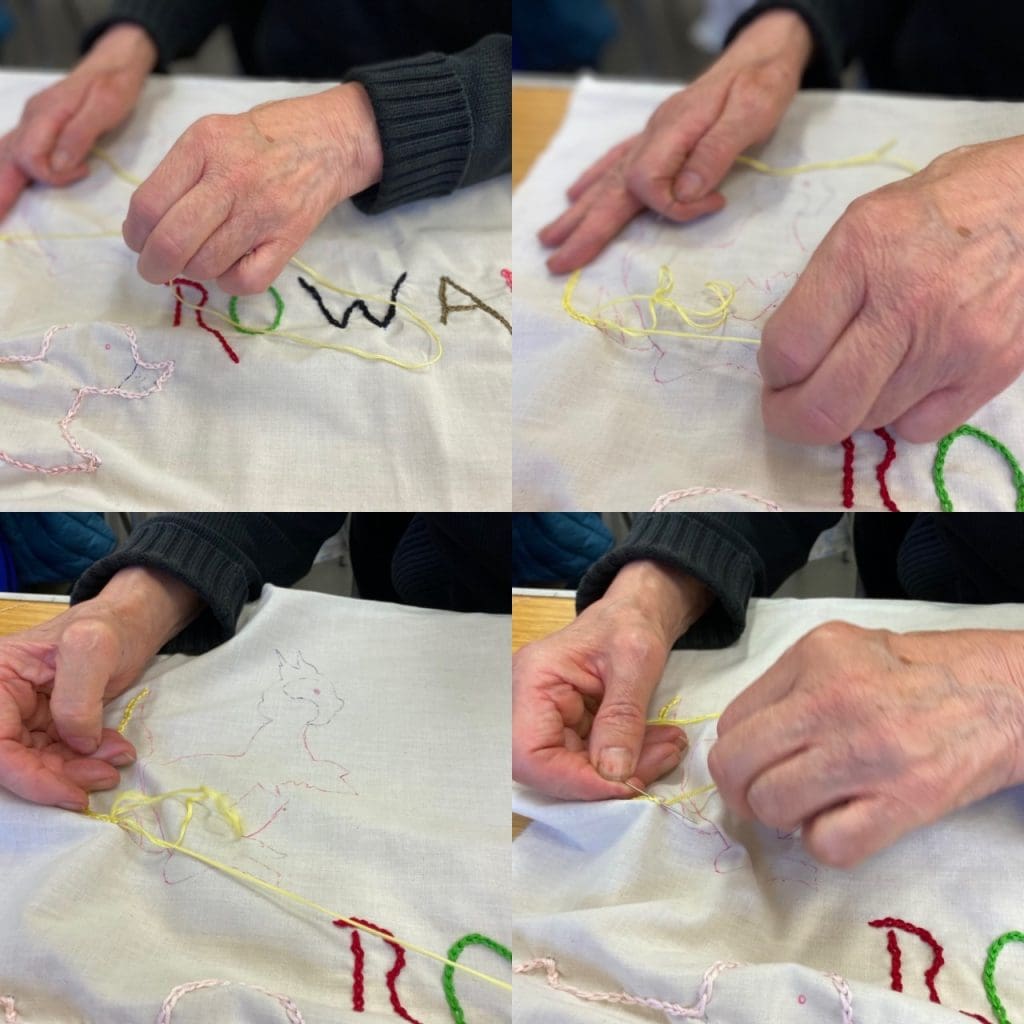 Make and Mend – part of our Members programme
Make and Mend does just what you'd expect.
Members undertake a wide range of activities, from mending and altering clothes, as well as more creative projects.
There are plenty of donated materials, different cottons and colours, buttons and threads to spark the imagination – or members can bring along their own clothes/materials to work with.
The great thing about Make and Mend is that members can have a good blether, especially at coffee time, or members can just sit quietly sewing on their own.
Discover more about our ever-popular Make and Mend classes.
The joy of Make and Mend
Everyone says that Make and Mend is fun and really helps their general well-being.
Everyone also leaves with the results of their hard work. This can be sewing finished on the day, for example Karen and Susan's Christmas decorations. All decorations made in the next few weeks will be used to deck the Community Project halls with festive spirit and then will be taken down to deck the maker's homes during Christmas itself.
Other members have been working on intricate pieces for weeks in a range of media, like the beautiful embroidery of Shaun and Harry, the intricate felt work of Eileen, Charlotte's beautiful blanket for baby Rowan (main photo above) and Heather's amazing patchwork quilt.  Audrey loves regularly volunteering at Make and Mend,
'Everyone works on something they are interested in and it's great to see them go home with their finished work. We are here to help with the fiddly bits and guide members, whatever their interests or skill levels'.
Liz, who leads the class, has been sewing all her life and she calmly and cleverly shares her expertise with members. She is seen here helping finish off Lee's clutch bag, a gift for his lucky girlfriend.  Amelia, the third regular helper, is an inspiration to all as she only started sewing a year ago and she can now help others less confident,
'I know from experience that at the start sewing may not be good, but it's all about giving it a go and enjoying creating pieces, there is nothing that can't be unpicked if it doesn't work.'
There are also experienced stitchers at Make and Mend. Migdalia taught herself to sew by making her own shoes when she was 13 because times were difficult in her native Cuba. Later she made inner tubes for tyres to make money. Nowadays, Migdalia can make a bag in two hours, whilst also sharing her knowledge with others!
Due to its popularity, the Make and Mend class currently runs on a Tuesday between 11-1 pm and again after lunch between 2-4 pm –  so whether you are experienced, a complete novice or just want to replace a missing button – sign up early and come along and join this creative and friendly class.
Our Make and Mend photo album
Top row, from left to right
Eileen's intricate felt work
Migdalia loves to sew
Hazel and Audrey work on Hazel's amazing patchwork quilt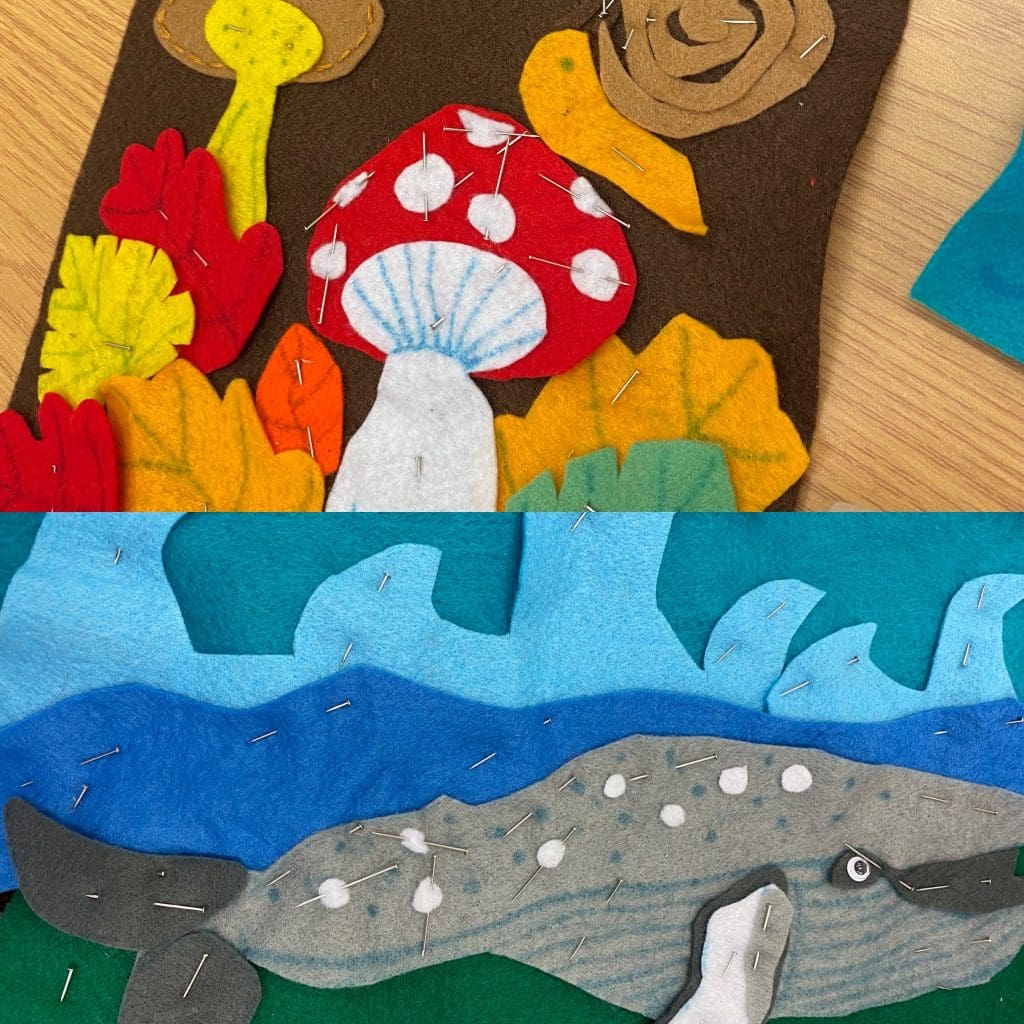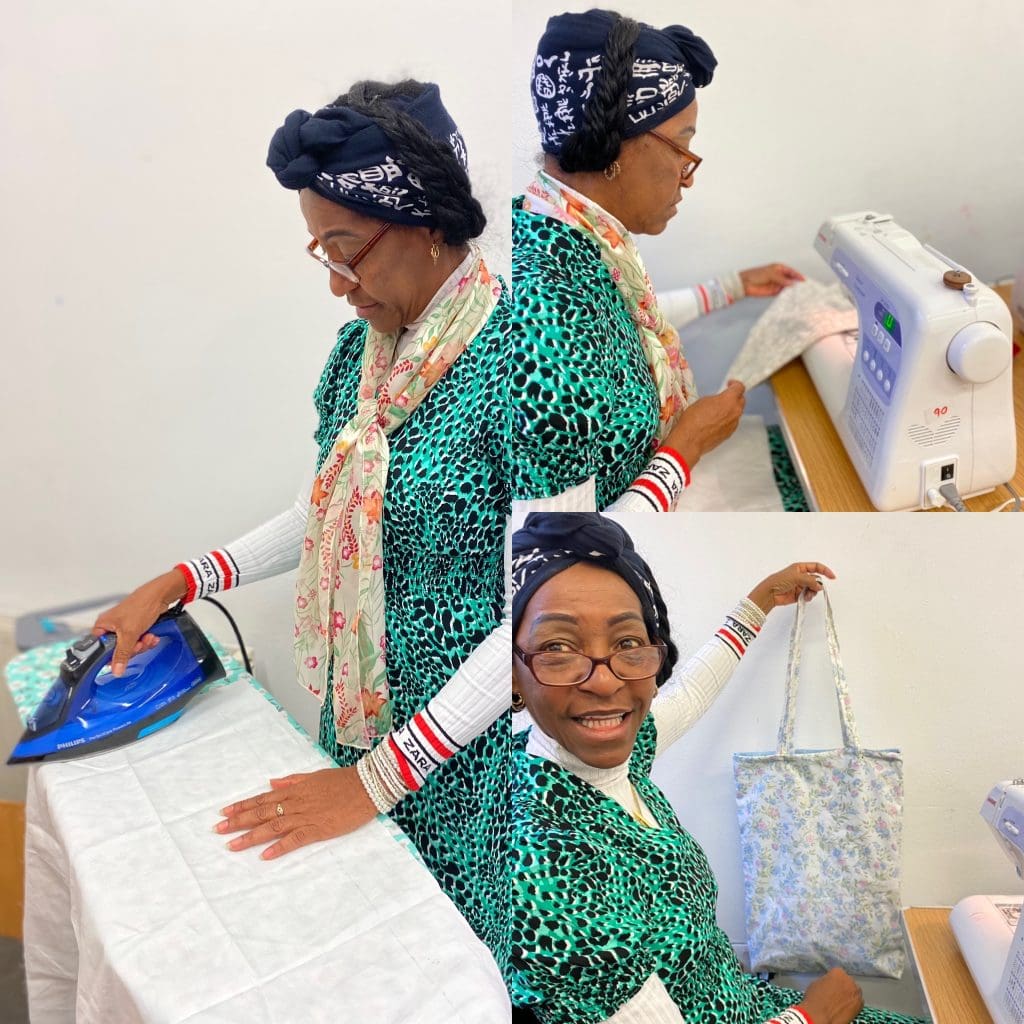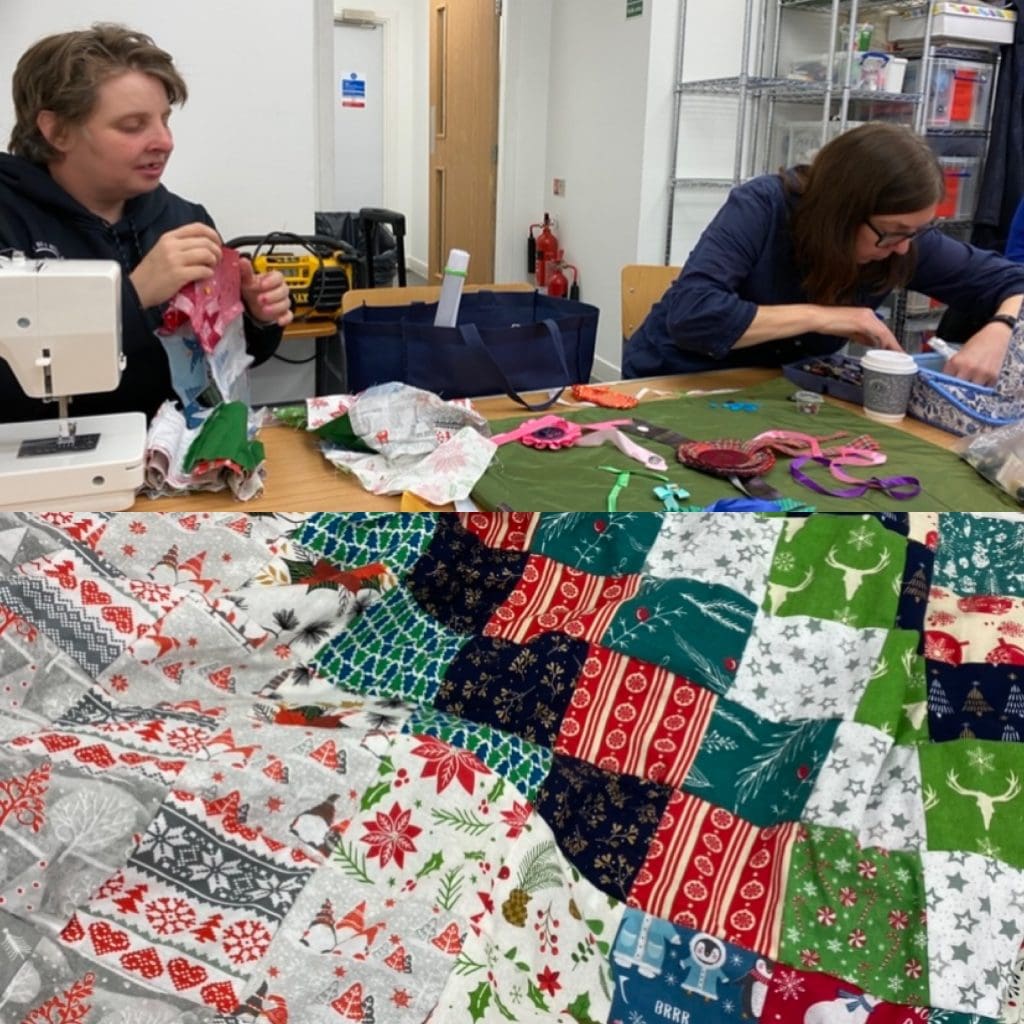 Bottom row, from left to right
Shaun's delicate embroidery and Harry threads the needle ready to go
Liz helps Lee with the finishing touches to his clutch bag
Karen and Susan's Christmas Decorations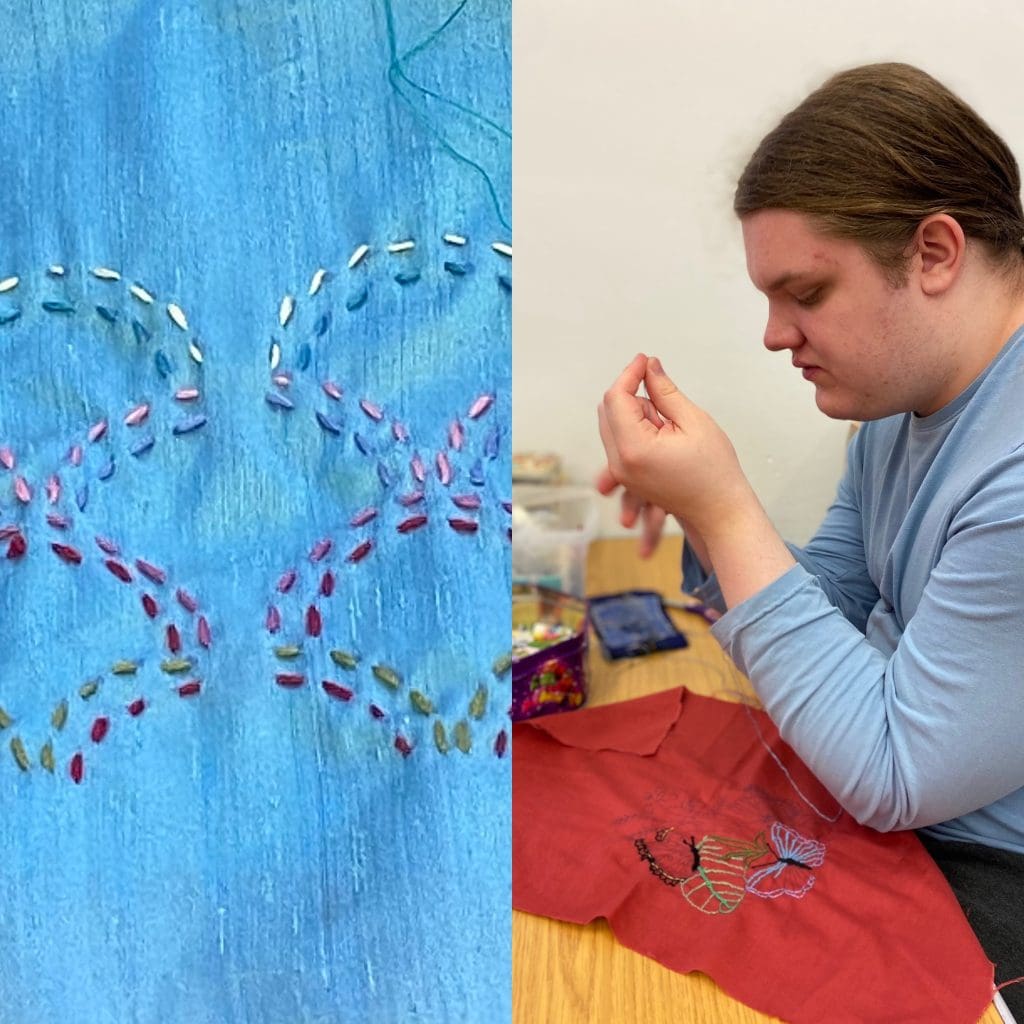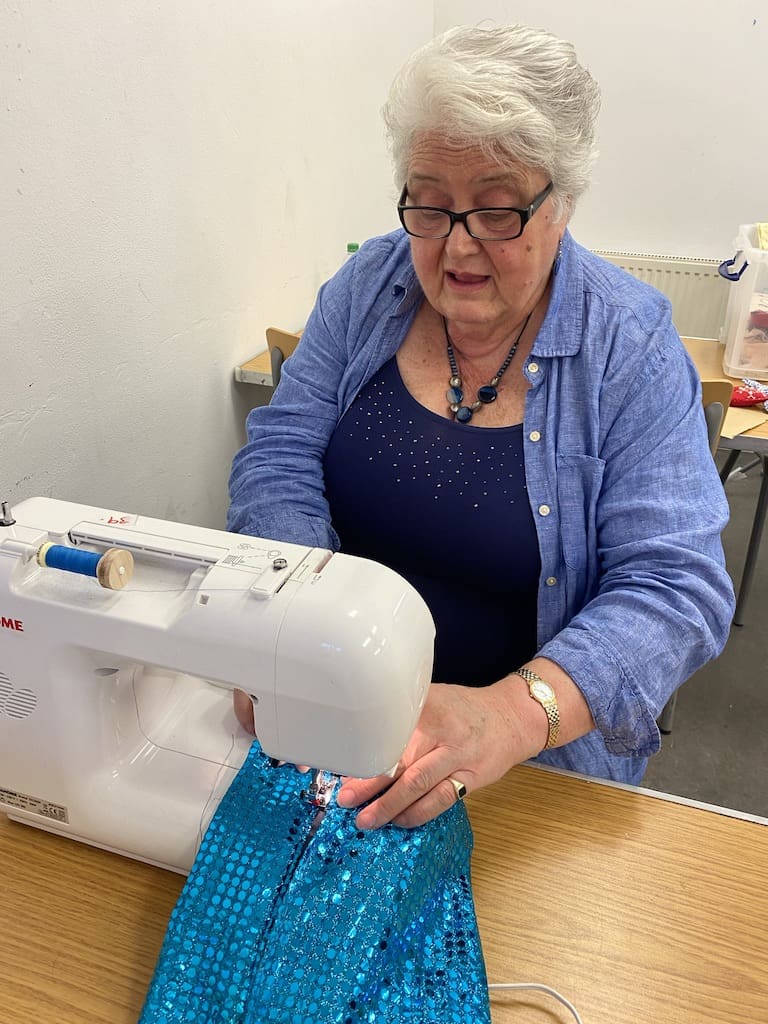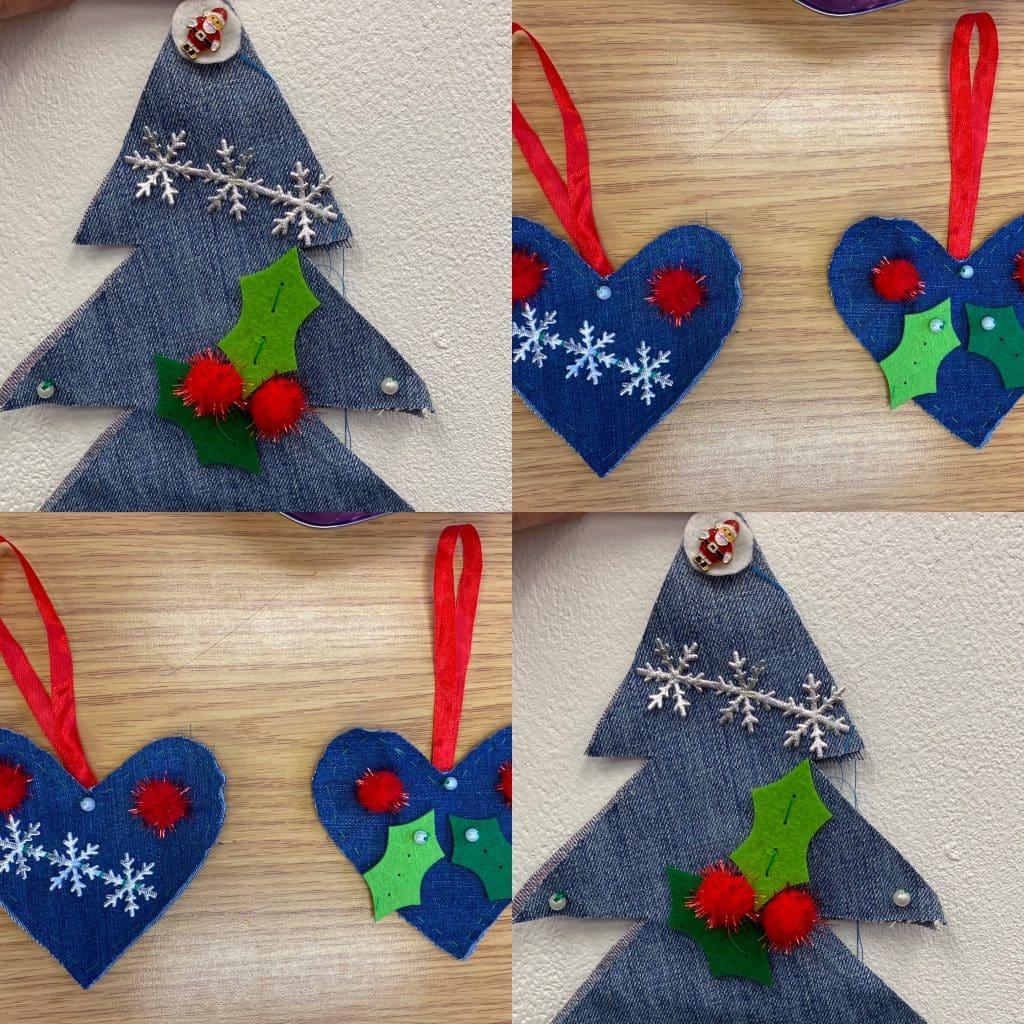 Become a Member
There are lots of opportunities for individuals to participate and join in! Everyone is welcome.