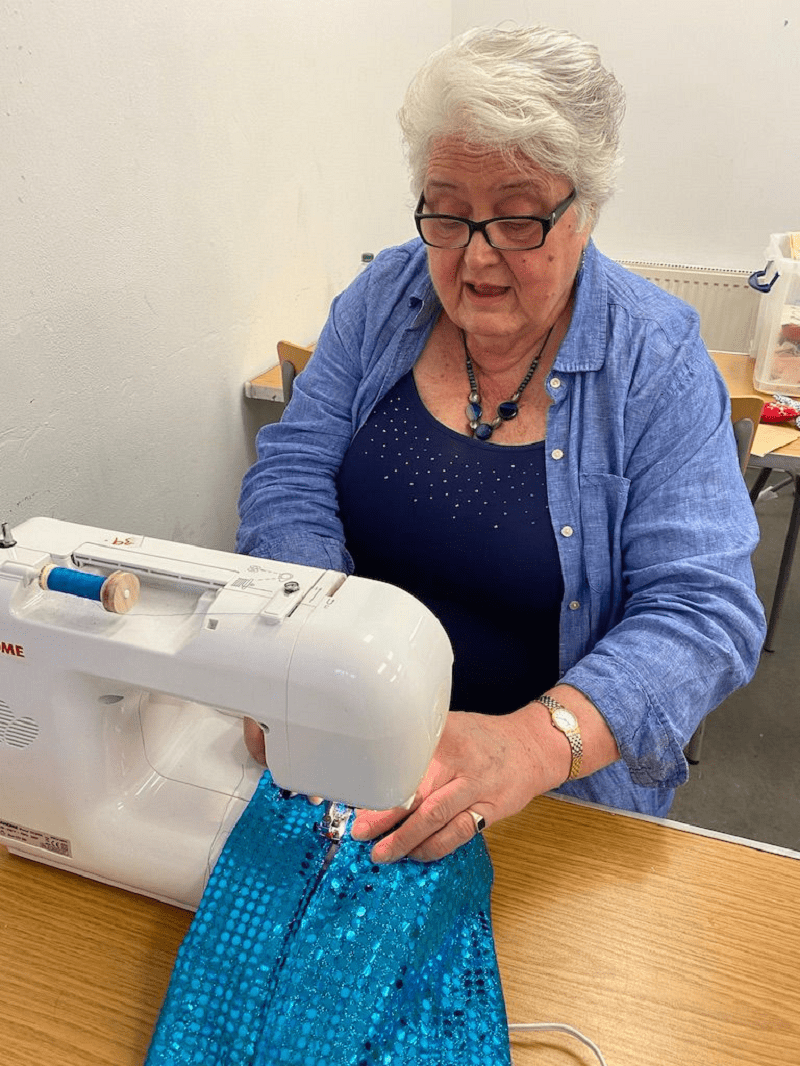 Meet Liz, our award-winning volunteer!
Our Make and Mend volunteer Liz is a superstar.
She has recently won an 2023 Inspiring Volunteer Award and will be presented with a certificate by the Rt. Hon Lord Provost of Edinburgh on Wednesday 7 June at Edinburgh City Chambers.
What an inspiring volunteer Liz is…
Liz volunteered to help at GCP's Make and Mend two years ago, just after lockdown. Only a year later, when the current leader left the group, she nervously agreed to take over the leadership of Make and Mend on Tuesdays, 11-1 pm.
As our Volunteer Coordinator Kevin says,
'Without Liz, this important and popular class would not have been able to continue. We are so grateful for all her hard work. We are so lucky to have her!'
There is not much Liz doesn't know about sewing and crafts. We asked her more about her life and why she loves volunteering with GCP.
More about Liz
In her childhood, Liz says,
'Everyone knitted, sewed and crafted all the time, so I learnt from very young.'
Liz originally trained in the Ladies' tailoring department of Edinburgh's Alexander Wilkie, but as changes in style and taste moved away from structured tailoring, she left after 3 years. Since then, Liz's career has moved in many directions, including working latterly in the care sector. Throughout her love of sewing has remained. Now retired, Liz says,
'I couldn't bear having nothing to do. It's nice to do something now that's my choice. I think it's important if you have a skill to give back a bit of what you have learned.'
Liz has a calm and gentle manner and it's obvious Members love and respect her,
'The members seem to love it. It's nice, they don't have to concentrate all the time, we chat and drink tea. It doesn't matter what stage they are at with their skills.'   
Finally, Liz adds,
'Coming to the Grassmarket gets me out of bed in the morning, I really enjoy it!'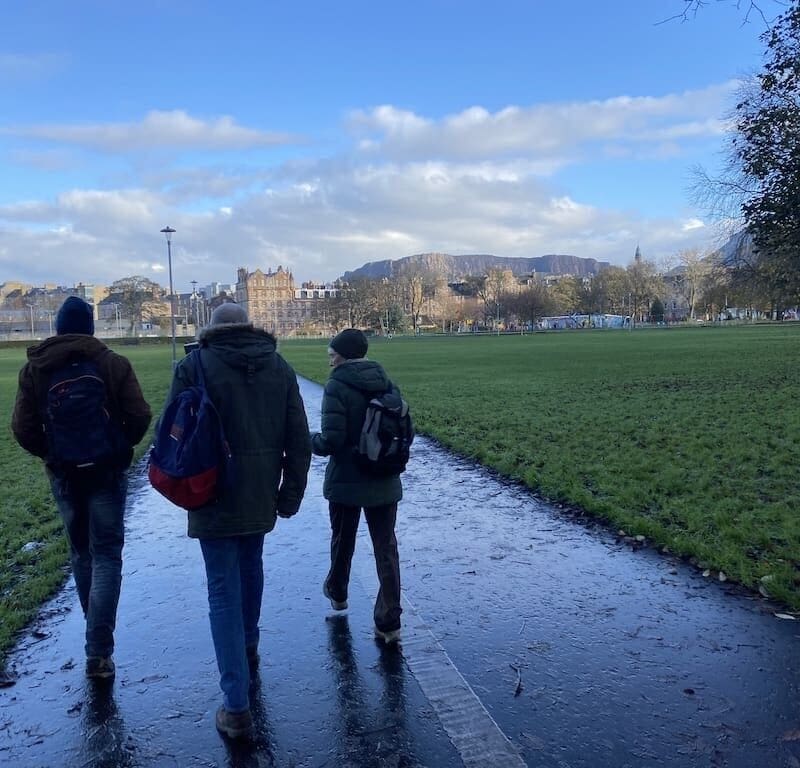 Volunteer with us
We would not be able to deliver the amazing support and services we provide to vulnerable people and social enterprise customers without our fantastic volunteers.
Become a Member
There are lots of opportunities for individuals to participate and join in! Everyone is welcome. 
The Grassmarket Community Project's Volunteer Programme also relies on the generosity of our customers, funders and donors. Our main funder for this area of our work is The Big Lottery Changing Lives programme and we thank them for their essential continued support.