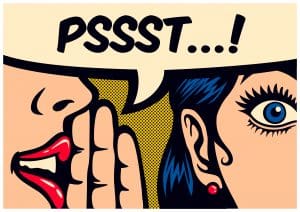 We're looking for an Art Tutor to bring people together, get creative and expressive. 
We'd like them to work for us 6 hrs a week over 2 sessions (2 hours contact/teaching each session).
Salary: £20 per hour – subcontracted /self-employed to be invoiced monthly
Grassmarket Community Project is a charitable organization based in the heart of the Old Town in Edinburgh. We provide support to many of the most vulnerable of our citizens through our activities and social enterprises. We are looking to recruit a part time (6 hours per week over 2 days) Art Tutor to join our team to deliver a programme of varied art and craft activities to our members.
The ideal person will be dynamic and innovative and ideally have experience of delivering structured classes to a range of people from diverse backgrounds and abilities. You should ideally be qualified in Art, Community Education or working towards this and must have previous experience of delivering activities or classes.
Reporting to the Service Manager, you will:
Be responsible for the design and delivery of a varied and creative art programme for members based on their abilities
Welcoming and warm to our members and promote inclusion
Work alongside staff, students and volunteers to deliver the activities
Evaluate activities and keep up to date records
Uphold and promote the values and ethos of the Grassmarket Community Project
Please apply by sending your CV (maximum 4 pages) and a personal statement (maximum 2 pages) to mike@grassmarket.org by Friday 11th December. Interviews week commencing 14th December.
---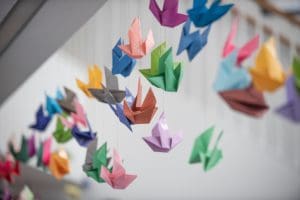 Art Tutor (Group Worker) – Job Description
Background
Grassmarket Community Project takes an innovative approach to providing sanctuary and support to participants many of whom are amongst the most vulnerable of our citizens. Through mentoring, social enterprise and education in a nurturing environment, the project develops skills enabling participants to develop to their full potential and reconnect with themselves, others and the wider community. Through mentoring, social enterprise, training and education in a nurturing environment, the project develops skills enabling participants to develop to their full potential and move away from cycles of failure.
Our vision is to create an environment where:
People can realise their full potential and re-connect with themselves, others and the wider community.
People feel valued and every person is given dignity.
People feel cared about and can move towards independent living without feeling abandoned or isolated.
People can be confident to trust and value their own decisions, overcoming a poverty of expectation and ultimately realising their own potential.
People can build a life which reduces dependence on others, gaining self-reliance.
There is a commitment to be involved with individuals, meeting and welcoming them within the local community.
Our project is based in the heart of the Old Town in Edinburgh, in the Grassmarket. We work with over 250 people and deliver on average 800 hours of support per month.
Key to the way we work is to break down the barrier between volunteers and clients – all are members and we encourage people who initially feel they are "clients" to become volunteers and therefore contribute to, rather than receive from the project.
Funding
The role of Art Tutor is being funded by Social Enterprise and donations – the contract is on month to month permanent basis.
Role Purpose
The purpose of the role of Art Tutor is to support the development of Grassmarket Community Project as a community where people can realise their full potential and re-connect with themselves others and the wider community.
They will design and deliver group activities in the arts; the post holder will work alongside volunteers to deliver a range of activities. They are not expecting to be an expert in all activity – simply the person who enables and encourages people to take part. The Art Tutor will provide a creative activity programme according to their own personal resources (skills, confidence and time) and organisational resources (budgets, staff, volunteers and members skills).

Key Tasks and Responsibilities
 Member Activities
Design, develop and deliver group sessions in line with member feedback and strategic priorities
Actively encourage members to participate fully in the your groups
Encourage positive behaviour in groups and challenge inappropriate behaviour as required
Signpost members to alternative sources of help available
Offer support to individual members as required
Engage with members to actively solicit and encourage their opinions and feedback
Manage and organise group activities within the project as directed
Ensure that practical arrangements are in place to support the programme
Recruit and identify lead volunteers
Provide training and support to lead volunteers
Art Group
Provide the technical experience, knowledge of a range of creative activities and techniques to suggest, guide and support members to members to participate and express themselves artistically.
Liaise with volunteers and staff to support the group development
Design and communicate a plan for each session and the term with built in flexibility and alternatives
Learning and Development
Identify opportunities for members to engage in further learning
Develop working partnerships with agencies, donors and supporters to source learning opportunities and wider engagement such as gallery visits on line or visiting artists or curators or educational teams.
 Monitoring & Evaluation
Maintain clear and accurate records
Complete or ensure the completion of Evaluations for every session.
Attend team meetings
Attend one-to-one supervision a minimum of twice a term (this is included in the 3 hours per session average)
Provide information required for funding applications and monitoring
General
Manage a varied workload with, at times limited resources, requiring a creative and flexible approach.
Manage resources allocated to their service
Provide assistance with Fundraising applications as required
Assist with presentations to external groups or visitors as required
Undertake any other reasonable duties as defined by the Service Manager or SMT Team
Line Management
The post holder reports to the Service Manager
The post holder has no direct reports but will supervise volunteers and students
Terms and Conditions
Location:                     86 Candlemaker Row, Edinburgh (other locations as required)
Reports to:                  Service Manager
Annual Leave:             None – unpaid by negotiation – preferably out with term time (e.g. 2 weeks Christmas, 2 weeks Easter and 4 weeks Summer)
Hours:                         6 per week
Salary:                         £20.00 an hour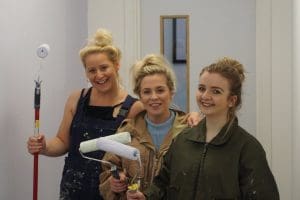 Art Tutor – Personal Specification and Critical Competencies 
Critical Competencies
 
Ability to relate to people who have experienced homelessness and/or have issues with addiction, mental health, repeat offending, disability etc.

Ability to provide individuals with appropriate information, practical help and emotional support in a sensitive and non-judgemental and personable manner.

Commitment to working within the ethos of the Grassmarket Community Project

Experience of working with vulnerable people in a community setting

Ability to effectively communicate and work with a wide range of organisations and people including the business community, statutory and voluntary organisations, donors and homelessness projects

Ability to manage challenging behaviour in a constructive and non-violent way

Essential

Essential

Essential

Essential

Essential

Essential

Technical knowledge/education
A qualification or working towards a qualification in Art, community Education or related discipline

Experience at teaching art to people with complex needs

Desirable

Essential

Experience required for the role
Experience of working in groups and one to one using a variety of resources

Experience of working with and managing volunteers

Experience of the varied and complex issues of working with vulnerable adults

Experience of working within a team

Experience in accredited learning or art that can achieve SVQ's/NVQ's

Essential

Desirable

Essential

Essential

Desirable

Aptitude and attitude
Ability to work independently and autonomously

Positive thinker and creative problem solver

Conscientious, practical, committed and hard working

Ability to plan and prioritise workloads and cope under pressure

Able to use Office Applications to a high standard

Excellent organisational skills

Excellent listening and communication skills

Essential

Essential

Essential

Essential

Desirable

Essential

Essential