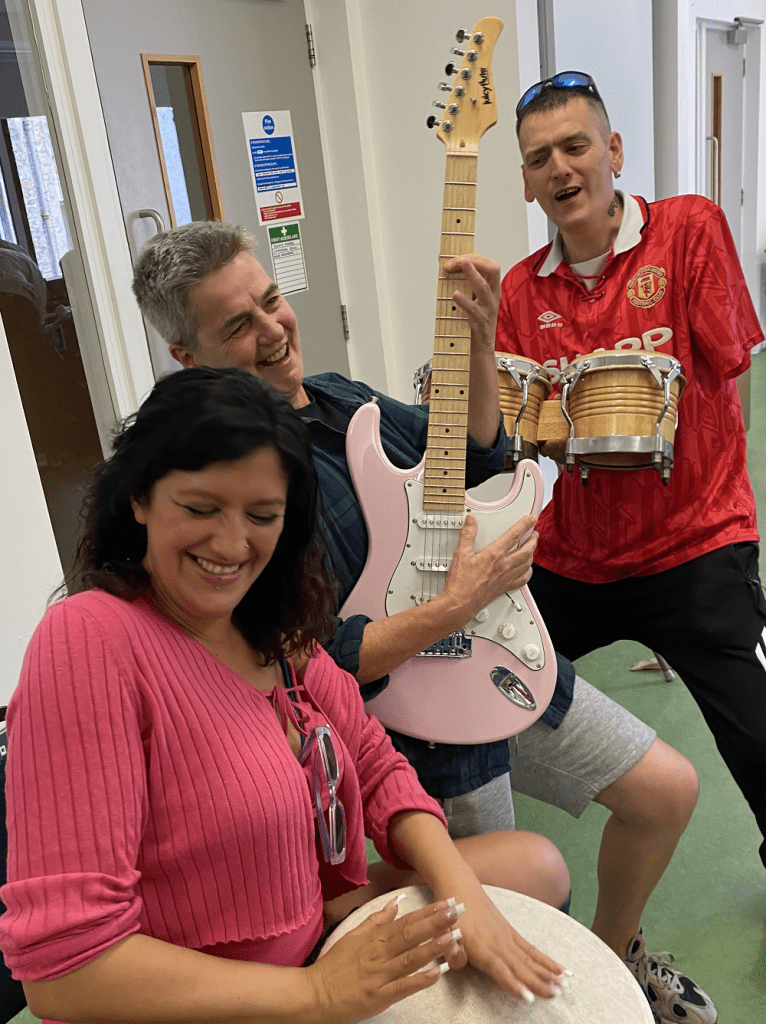 Music for health and wellbeing
Let's make some noise!
The sign on the door reads 'Event in progress. Please keep quiet' but Members were quite rightly ignoring that completely during a recent Health and Wellbeing class here at The Grassmarket Community Project!
Led by Service Manager, Perry and summer intern, Louis the session focused on Music Therapy.  As Perry says,
'Creating music and art together is extremely good for wellbeing and great fun.'
GCP's Health and Wellbeing class runs between 2-4 pm on a Wednesday afternoon and is probably one of our most varied classes.
Weekly topics include anything from learning how to manage and improve mental health with yoga, art therapy and meditation, to classes learning about physical wellbeing such as healthy eating, cutting out bad habits, the benefits of exercise and general positivity.
But for now let's get back to the music!
First, everyone listened to three very different pieces of music, chosen by the group; 'Somewhere over the Rainbow', 'Bat out of Hell' and 'Pure Shores.'
Members used coloured pencils to draw their thoughts whilst listening to the music.  At the end of each track, the group reflected on the drawings and how the music had made them feel with comments such as,
'It made me have happy thoughts, it's a happy song which makes you think nice things.'

'It lifts my mood, it's not offensive or about love, it's just a happy song.'
This really demonstrates just how music can give you a boost!
After a well-earned coffee break, Louis and Perry went on to introduce a myriad of instruments including keyboards and piano, bongos, a tambourine and even an electric guitar.
The group chose an instrument each and improvised together in the keys of C and E. Everyone was surprised at how uplifting this group experience became, with Aurora noting,
'I didn't realise how good it was just to play. In the past, people tell you that you are not good but it's not about that, it's about playing together and enjoying it.'
After listening to the calming music of Brian Eno at the end of the session, everyone left with a smile on their face, happy and ready to face the rest of the day.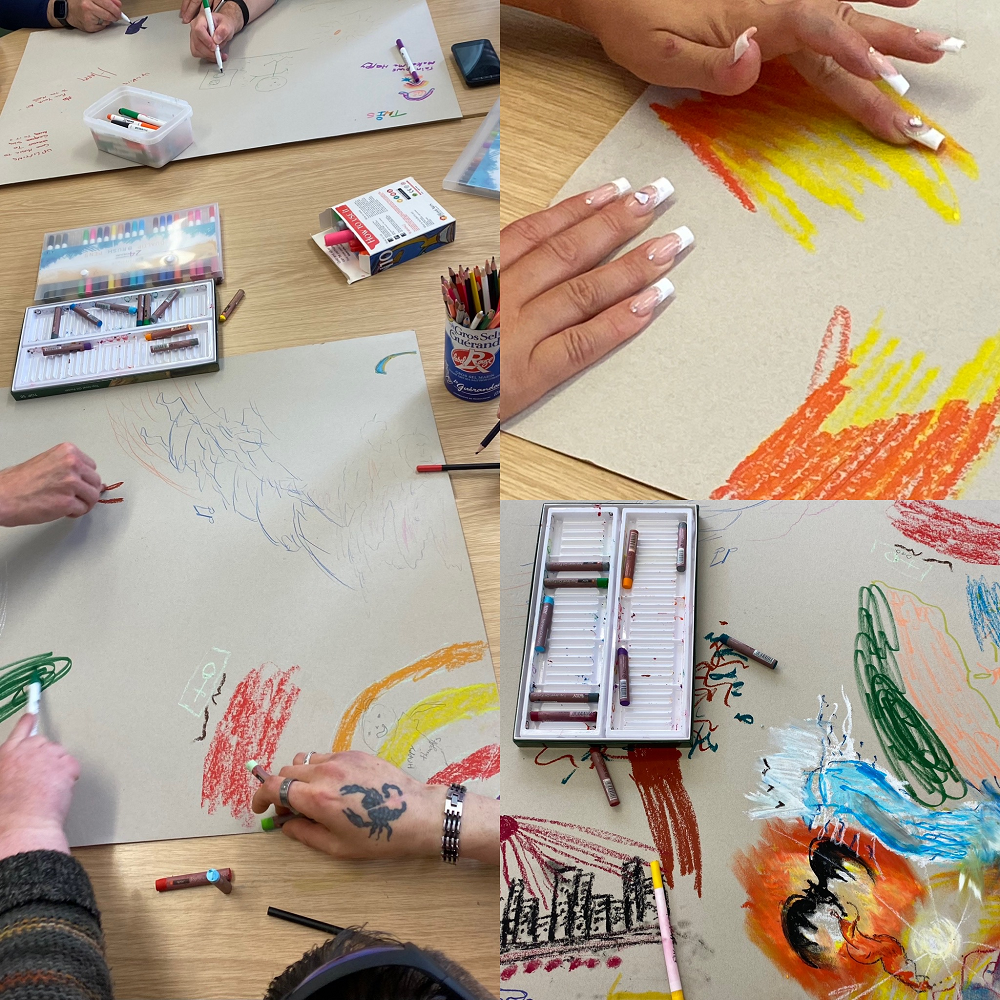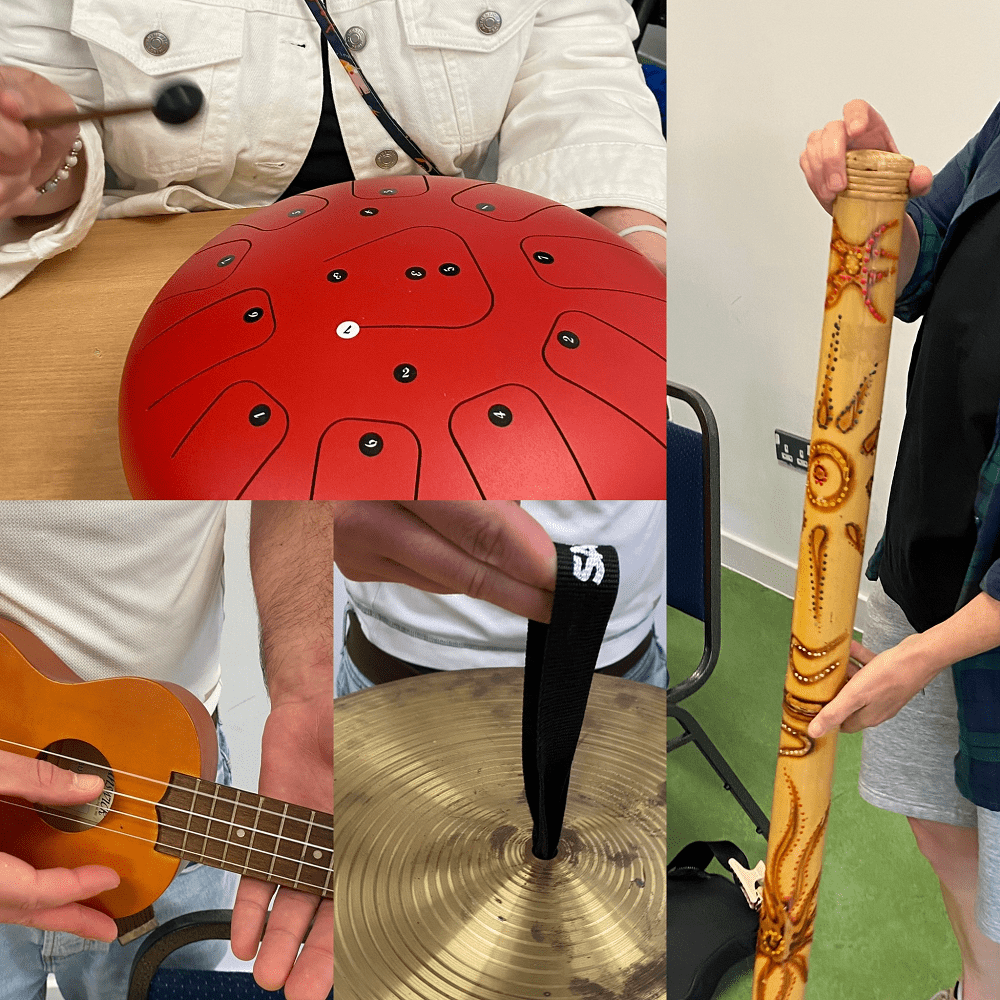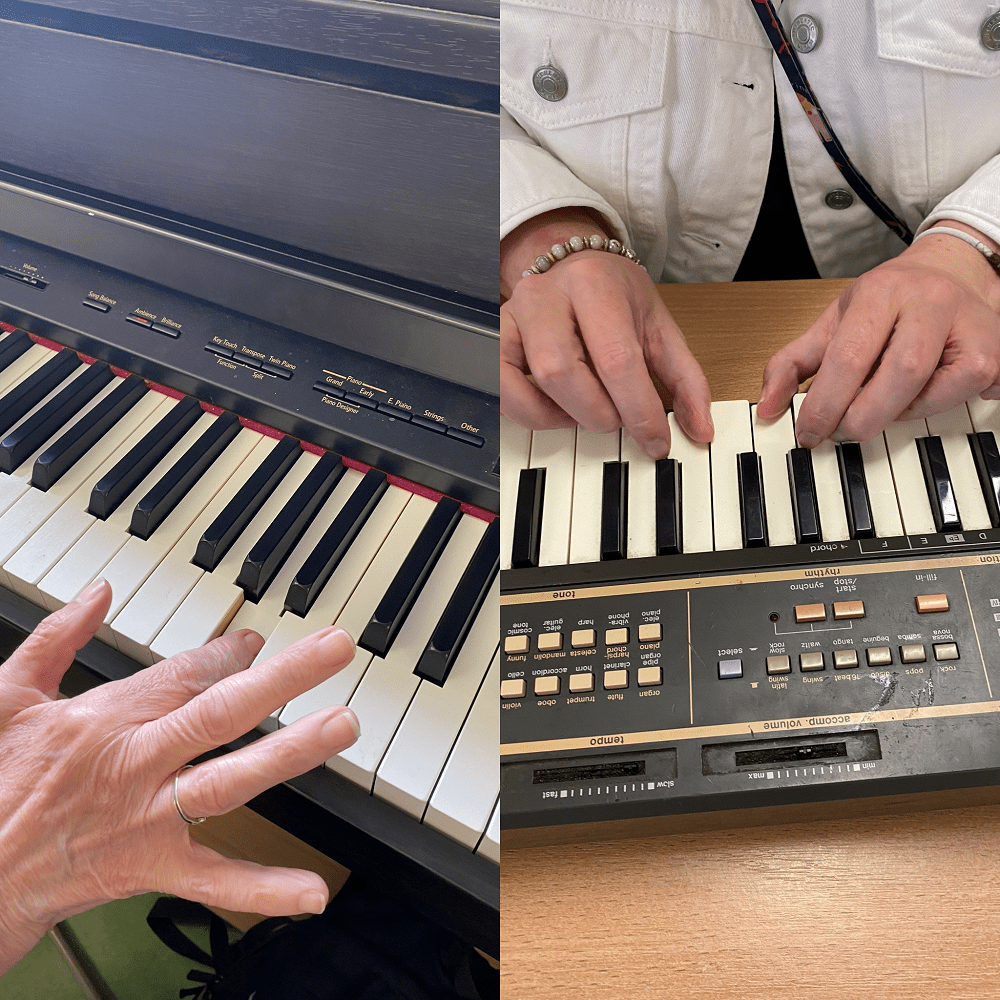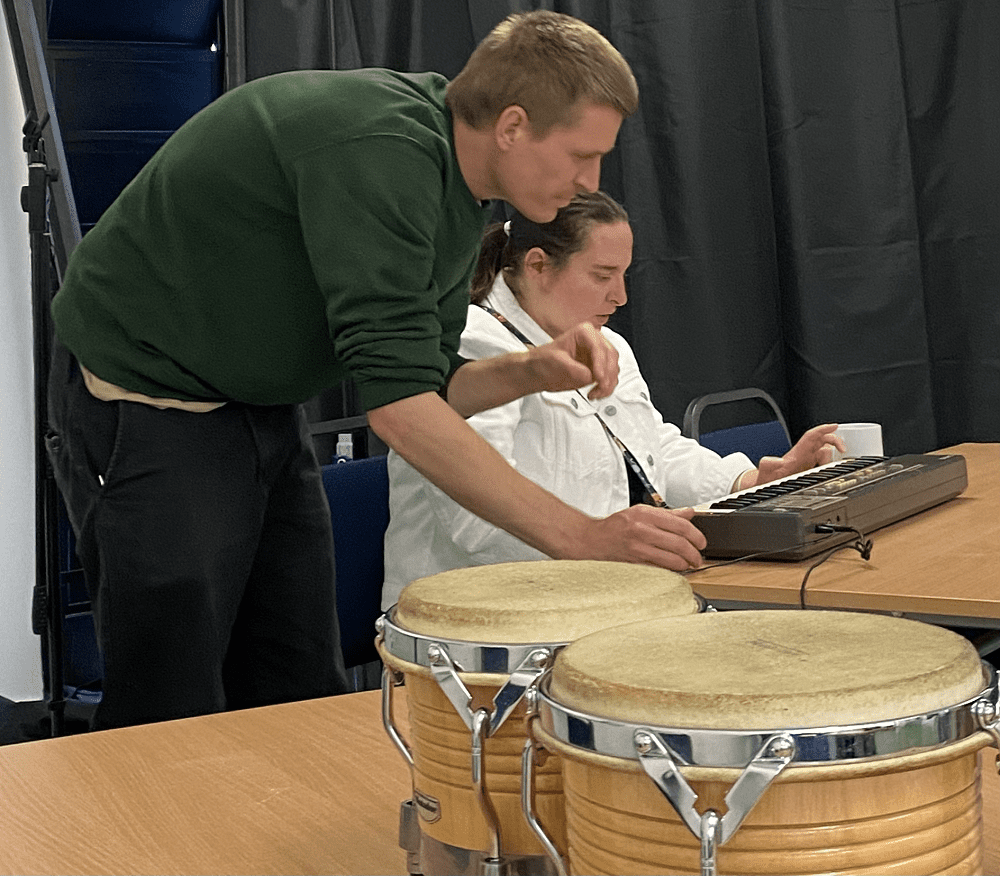 Become a Member
There are lots of opportunities for individuals to participate and join in! Everyone is welcome. 
Volunteer with us
We would not be able to deliver the amazing support and services we provide to vulnerable people and social enterprise customers without our fantastic volunteers.