Meet Louis, our summer intern!
We would like to extend a big GCP welcome to our summer intern Louis, but does he look familiar?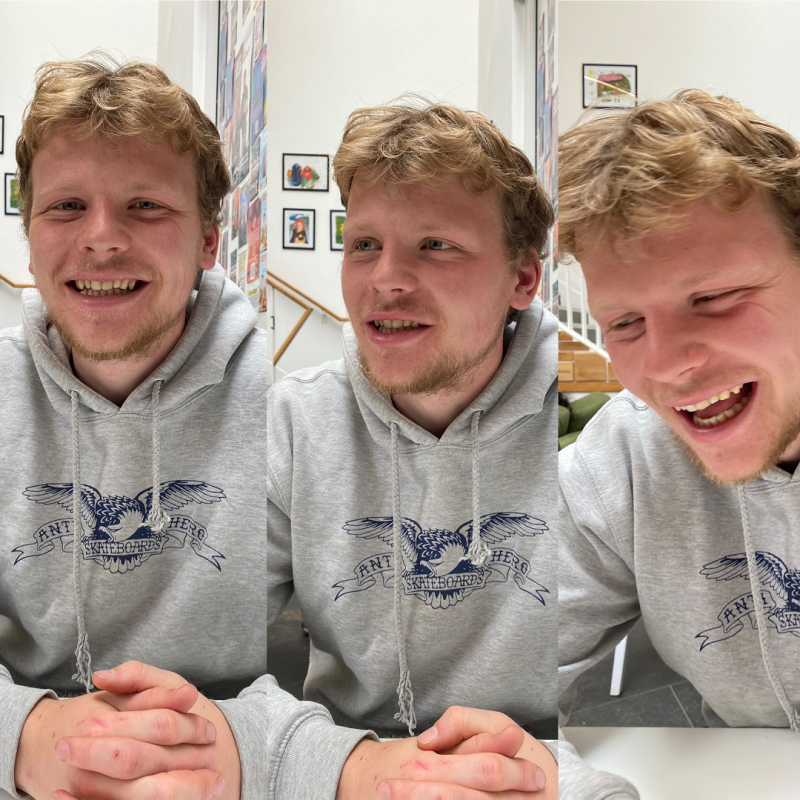 Regular customers will know Louis already. He works in our Coffee Saints Cafés, serving everyone with a big smile and he helps out at our Open Door Meals. He also sends down 'rocket balls' as a key player in GCP's ten pin bowling team, but that's a story for another time!
Role as Summer Intern
In addition to being a Coffee Saint, Louis is delighted to have been chosen to intern with us,
'It will be good to see how everything runs now I can get out from behind the counter. Obviously I have an overview from working in Coffee Saints, but it will be good to see the other side of things, helping out with the Members Programme and working with different Members, staff and volunteers.'
Louis has started already, supporting our summer Members Programme. He particularly enjoys working with GCP's Young Members as they are similar ages to his sister.
Louis moved up from Brighton to Edinburgh as he wanted to escape the south east of England. He also had the promise of a cheap flat in Edinburgh with his friend. He has experience of working in the care sector and, during lockdown he supported a foodbank on the estate where he grew up. His first job in Edinburgh was at Ratho Climbing Centre, but he had always thought,
'If you are going to do a job in hospitality why not do it for a good cause.'
So, lucky for us, he applied to the GCP nine months ago and hasn't looked back since.
'For me, being new to Edinburgh, it was important to find a friendly place where I could make friends, GCP is a real community and the Members, volunteers and staff have been so welcoming. It's one big family and very inclusive. Everyone is super friendly.'
In the future, Louis would love to be a Youth Community worker specialising in sport or agriculture. His GCP internship is proving a good way to find out more about working in such an environment.
Make sure you say hello to Louis if you see him around the Grassmarket Centre.
Enjoy your summer internship, Louis, we're so delighted to have you with us!
AND thank you to The Church of Scotland, through our great relationship with Greyfriars Kirk, who are funding this internship.