We are looking for an enthusiastic and skilled Tartan Coordinator to support our Greyfriars Tartan Social Enterprise Project.
Greyfriars Tartan was designed in 2011 by a member of the Grassmarket Community Project. The Tartan is on the Scottish register of tartans, and is woven by Bute Fabrics on the iddyllic Isle of Bute.
In the two years we have developed a textiles team, where members are engaged in making beautiful textiles products under the guidance of a Session Worker who is a trained tailor. The products are then sold and profits go back into the Grassmarket Community Project.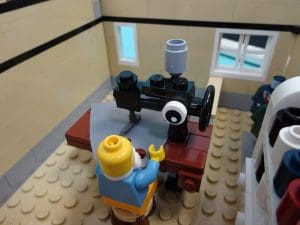 Role Purpose
The purpose of the Tartan Coordinator is to develop the members' skills and ability to create quality textile items from Greyfriars Tartan and in turn increase their self-esteem. The Coordinator will be expected to work closely with the Communications & Operations Manager and be able to work to targets agreed between the Tartan Coordinator and Communications & Operations Manager.
Key Tasks and Responsibilities
Product Development
• Design and expand Tartan products with our members
• Keep Members to task
• Identify sellable products
• Identify and make links with potential retail outlets
• Meet sales targets
Training Development
• Construct a step by step training program for new textile members
• Keep an accurate record of skills learned by each member
• Train members to use equipment as required
• Identify resources required
• Produce easy to follow production instructions for the members to follow
• Actively encourage and develop member commitment
Other Duties
• Packing and sending textile product orders.
• Some administration duties to do with the tartan group
• Any other reasonable duties as requested by CEO
• Run the Tartan social media pages – Instagram, Facebook and Twitter
Key Skills and Experience
• Ability to work with a wide range of people staff/volunteers/ members
• Understanding of Community/Adult Education/Training or Group Facilitation
• A passion in Textile design and an understanding of design methods and sustainable textiles practice, tartan and Scottish Heritage
• Knowledge and experience of production methods including sewing
• Experience of Community/Adult Education/Training or Group Facilitation
• Demonstrable knowledge Textiles
• Excellent Communication skills
• Flexibility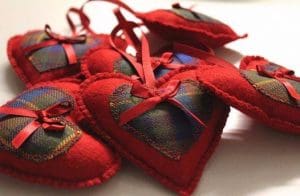 Terms and Conditions
Location: 86 Candlemaker Row, Edinburgh (other locations as required)
Reports to: Communications & Operations Manager
Payment: £15 an hour
Hours: 7 hrs week – Mondays 9am – 5pm
Location: Edinburgh City
For further information, please contact julie@grassmarket.org or call 01312253626, or visit http://grassmarkettartans.co.uk/
The deadline is Monday 18 September 2017 at 17:00.