Fundraiser Saturday 6th February – 7pm to late  (Banging tunes to top up the kitty) [note change of date] 3 live bands + DJ + fantastic raffle prizes including a FREE WEDDING
For just £10 (in advance/£15 on the door), just after pay-day, in the bleak mid-winter get yourself down to the Grassmarket Community Project for this exciting fundraiser night on the town. Enjoy the incredible amazing LIVE sounds of featuring:
Red Sayles and the Sunsets
+Live DJ until the early hours
 – Stovies & Hot dogs will be purchasable throughout the night (so don't bother with dinner)!
 RAFFLE PRIZES including a FREE WEDDING* (for up to 120 people!)
3 well established stunning Edinburgh musical acts will treat you plus an opportunity for a boogie to some fantastic DJ-ing.
This is going to be a fantastic night in wonderful award winning venue for an important cause. All bands are playing for free so 100% of your revelry and ticket will go to the charity.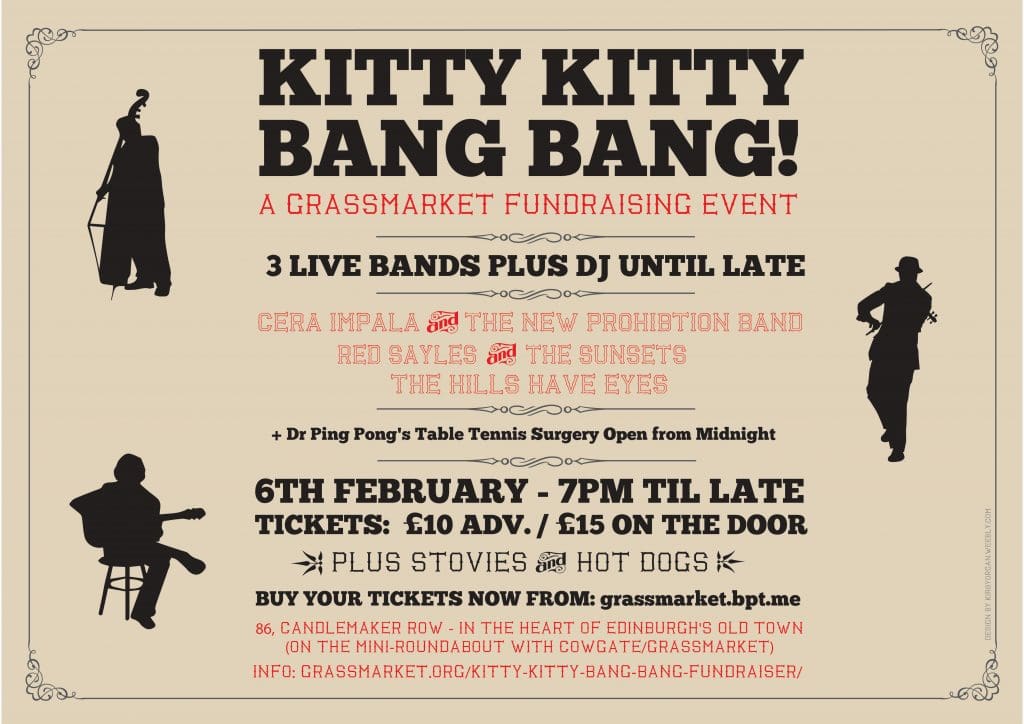 Reviews for two of the bands playing at least are as follows:
of Cera Impala
"Graceful, eerie…tragically beautiful, It's like she's living with a back woods secret she's determined to keep."
~Victory Review (Seattle)
"The likes of Crooked Still or Nickel Creek…wreaks of authenticity, delivered with due deference, a bourbon-soaked liturgy of distress."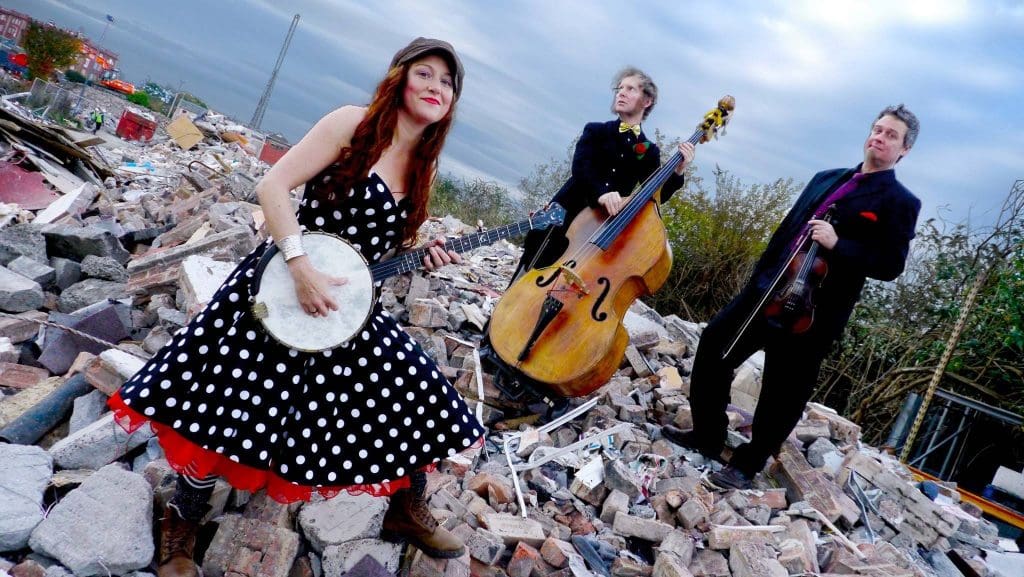 80 people seated (3 course meal) daytime
120 evening reception (Bacon rolls or Haggis, Neeps & Tatties)
Ceilidh band & a DJ