We sadly say goodbye to two of our members who passed away in this last week. Missed but not forgotten. Please email any of your favourite memories and stories to jonny@grassmarket.org Who will happily shared them below. There will also be a remembrance service for all those we have lost at Greyfriars once restrictions are lifted and in-person events are permitted. Our thoughts are with the family and friends of Anne Marie Ward and Douglas Robertson and with everyone at the Grassmarket Community Project who knows and cared about them.
---
Below people's photos and stories are being shared:
Anne Marie
'Like everyone else I am so upset to hear about the deaths of two of our members. I was very friendly with Ann-Marie who also came to London with the woodwork and Tartan Group, she also joined us when we went out after the Xmas dinner in the project each year. I know that she struggled with things that happened in her past and things that were getting on top of her and sometimes she just needed someone to listen to her, I hope I helped her in some way by just being there to listen to her without giving her advice about her problems, I will miss her'
Photos left to right -Xmas 2019, trip we had in London visiting 'Savoir Beds' and Xmas 2015
Heres Anne Marie singing in the Choir.
---
Douglas Robertson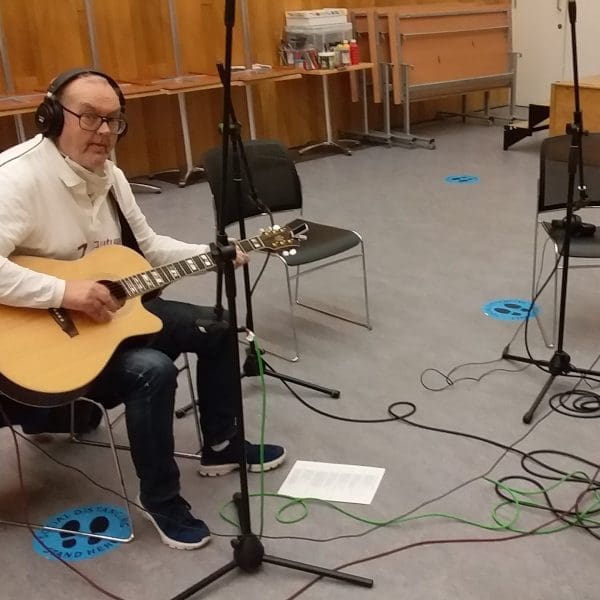 And here's Douglas Robertson member of the Grassmarket Community Project and musician. Thank you for sharing your love of music and your musical talents. We'll all miss you.