Community Music at GCP
Make your own kinda music!
Our weekly Community Music Group is a new addition to GCP's Member Programme. It's run by University of Edinburgh music students, Amelie, Serenna and Callum, and is attracting a lot of interest from our Members!
We asked our volunteer story-catcher Caroline to go along and discover more. She was delighted!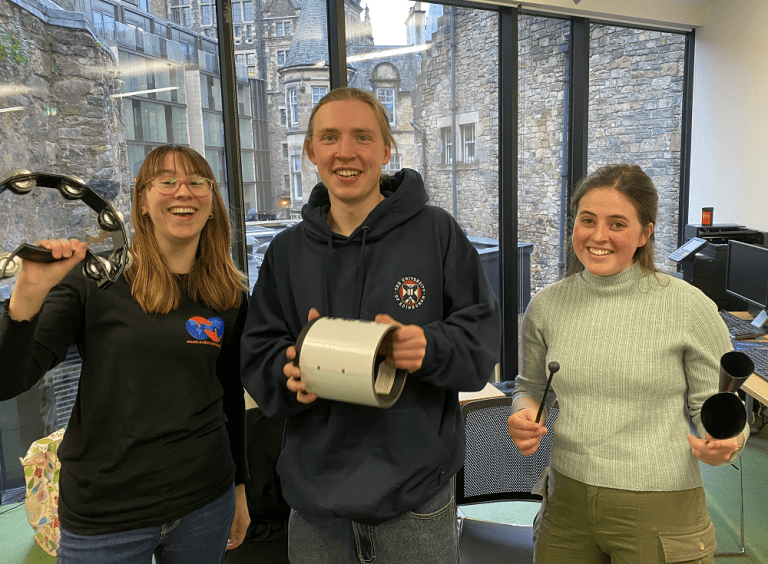 Why community music?
What's great about Community Music is that you can have loads of musical experience or none at all, it really doesn't matter. The session is all about being part of a creative, fun group of people, all enjoying the joy of making music together.
At GCP, our Members can bring their own instruments, use ours or just hum along.
Music student, Callum, is already well-known at GCP, as he also leads our Guitar Group on a Monday. Serenna is also enjoying leading our Community Music group,
 'It's a lovely group of people who are very welcoming.

'Everyone feels valued which is the great part of it.'
Community Music – Joining in
The first half of a recent session was devoted to practising singing and harmonising to 'Lightning Tree'. Everyone joined in, following the lyrics and singing along to the audio recording here:
In the second half of the session, the group split into two to start composing their own song in only half an hour. Amelie's group included Holaam, our Social work student, on piano, Kenny on GCP's fabulous accordion and Billy on the clarinet he's played since he was 13.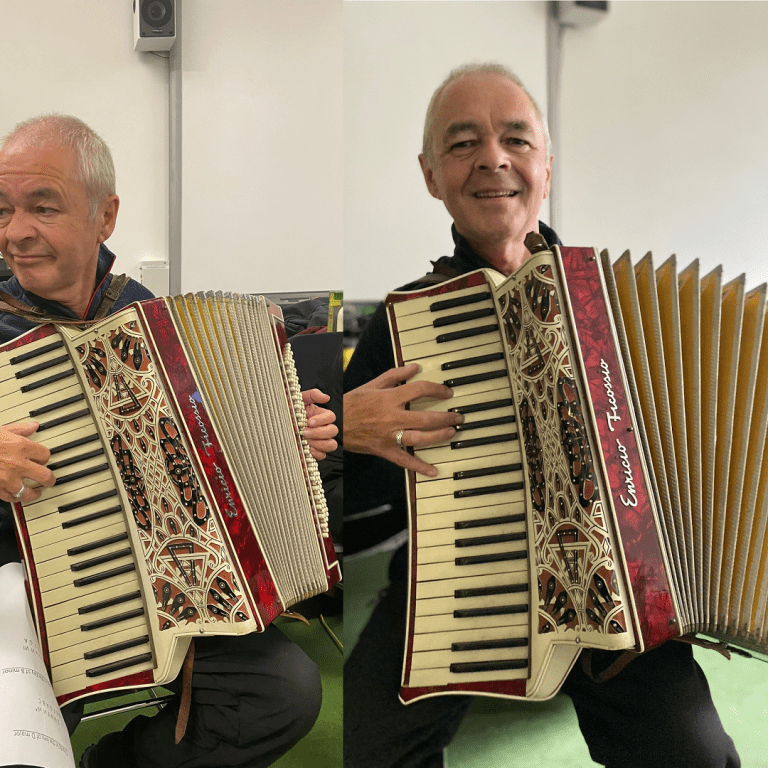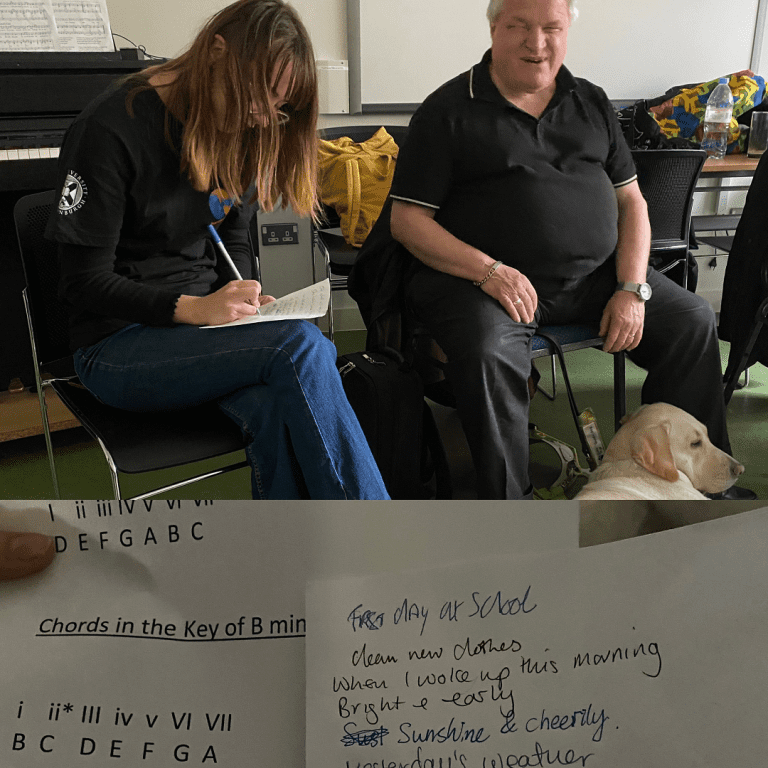 Amelie and Billy shared vocals. The song was titled 'Unprepared' (to reflect its early development!).
Have a look yourself in the video below. It's impressive for half an hour's work, although it seems to have exhausted Frankie the guide dog!
Next steps for our Community Music Group
Amelie has high hopes for all musical compositions from Community Music,
'Hopefully by Christmas we can get permission to use the University's recording studio and perhaps even cut a CD!'
Given the fun and talent in the room, we look forward to sharing more from our Community Music group soon.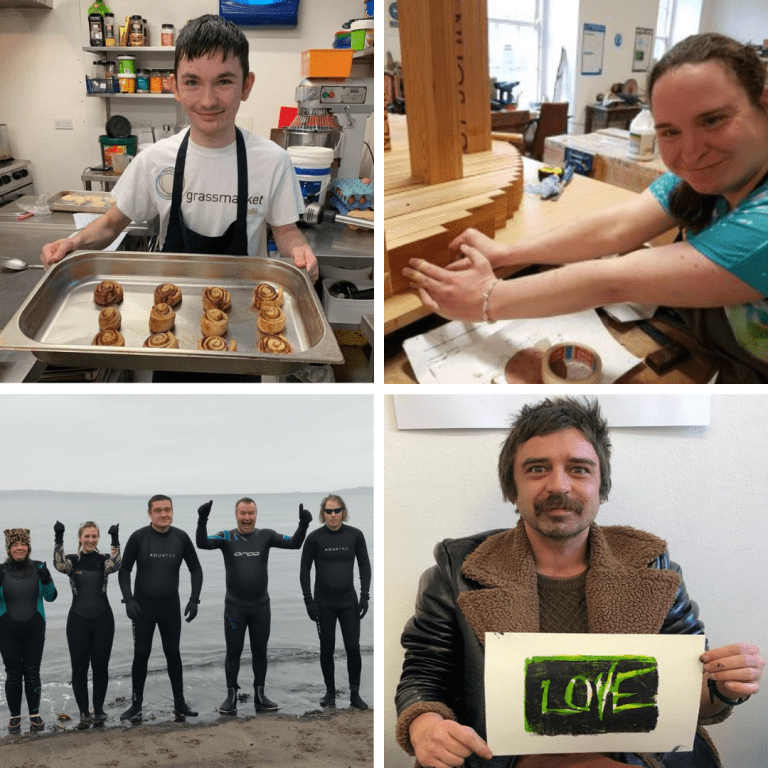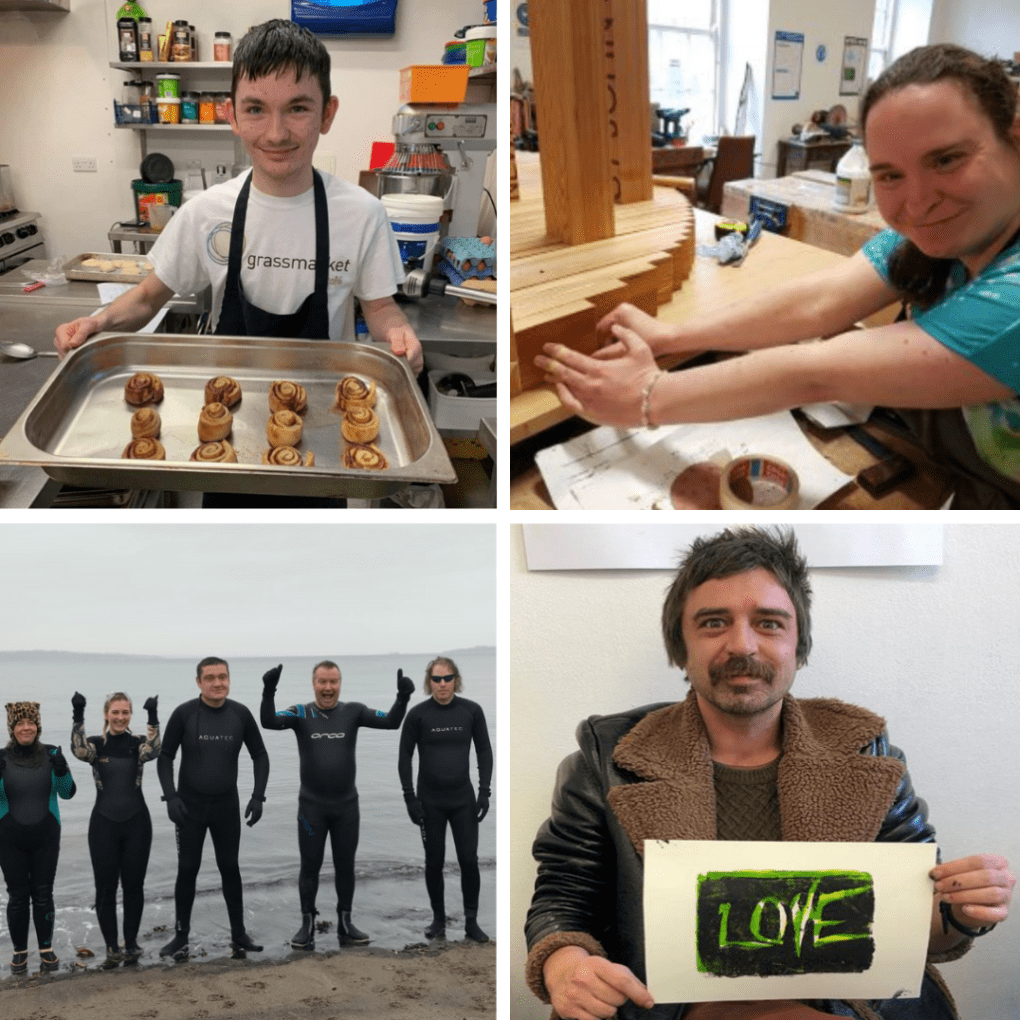 Sponsor the Members Programme
Help transform lives directly by sponsoring a Members Activity
Our Members Programme is the beating heart of what we do. Your direct support here helps ensure we continue to deliver our essential work to support the most vulnerable in our community. We guarantee at least one of our Members Activities will be the perfect fit for you or your organisation, or both!
Let's discuss which suits you best and how we can tailor the package and relationship to your budget. Join the best of company at THE good place to be.