We are pleased to announce that following our risk assessment and putting into place some additional measures we will be hosting 2 member-only screenings during the Christmas holiday period. These are:
FILM: The Rhythm Section (2020)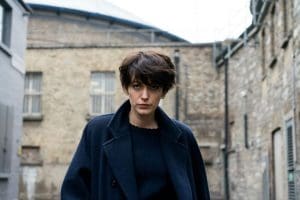 Dir: Reed Morano  15, US / UK, Thriller, 109mins
A film that has already disappeared without a trace, despite only be-ing released earlier this year. We would ask you to consider why, as to our eyes this is a fascinating expansion of the film universe that the James Bond spy thrillers exist in. It features a powerfully physical performance from Blake Lively as Stephanie, a woman whose family has been killed in an airline crash. Having collapsed in to drug addiction and prostitution, she is visited by a journalist who claims the airline crash was an act of terrorism. Relating her recovery to unearthing the truth about her family Stephanie is animated by vengeance to find her family's killers.
FILM: A different nativity: Tokyo Godfathers (2003)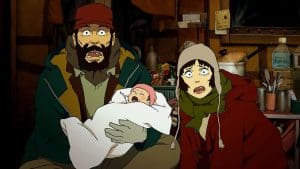 Dir: Satoshi Kon 15, Jap, Anime, 92mins
An Alternative Christmas Screening: Kon's Christmas nativity portrays individuals at the edge of society being brought together in a touching adventure between three homeless people in Tokyo: estranged alcoholic Gin, bereft transwoman Hana and teenage runaway Miyuki, who together find an abandoned baby on Christmas Eve. In their attempts to find out the providence of the child and reunite it with its parents the three find themselves involved in a series of events that take them to the heart of Tokyo's underworld. With Subtitles.
The screening on Wednesday 23rd December will be followed by some free food at 5pm (our open door meal)
We are grateful to the Cinema Staff and volunteers for making these screenings possible.
______________________________________
These are FREE Safe screenings. Donations are always welcome and appreciated and help us sustain our community Cinema. You will be required to wear a face mask during these screening. You will also be required to provide contact details for 'Track and Trace' purposes (either on the night or via our on line booking system). Please use our one-way systems. For your own safety we have limited seating available due to COVID-19 social distancing restrictions. This applies to all our film screenings. You must book here: Tickets