You are warmly invited to join us at this year's AGM on Thursday 26th November at 5pm to hear about our charity and community's achievements this year – in spite of COVID-19 pandemic, and our plans for the future. A future wherein we hope to ensure GCP continues to provide a warm welcome and a rich stimulating supportive community for vulnerable people in the heart of Edinburgh.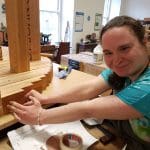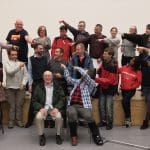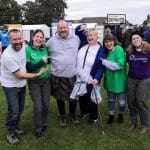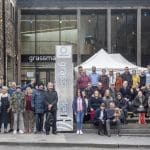 2020: Plan C for the most vulnerable
While this has been an incredibly challenging year for everyone, we are incredibly proud of what our community's members, volunteers, staff and friends has achieved throughout the year. GCP's lockdown programme focused on keeping people connected, tackling food poverty and helping overcome increased barriers to accessing services and support.
With the closure of our social enterprise for much of 2020, will would not have been able to continue, and will not be able to continue, without additional support from our friends. If you are in a position in any way to support the GCP and the city's most vulnerable this will be very much appreciated. To find out more about what we are fundraising for and to donate, please follow this link
We go forward with active plans to regenerate our enterprise, with some exciting new ideas. Our members programme has a wide variety of activities for learning and engagement available through a creative mix of onsite and online facilities. We still enjoy great partnerships with many customers, suppliers, charities and support agencies.
So, bring a cuppa, settle down in a comfy chair and join us on Zoom to hear more, see more, and enjoy
Some entertainment from Grassmarket Choir
A short video on our community
A message from our Chair and inspired founder Rev. Dr Richard Frazer minister of Greyfriars Kirk
A Financial Overview from our Treasurer
A Review of 2020 – the challenges we have faced and the support we have provided, with Jonny Kinross, our CEO and 2 of our members
Launch of our Website 
Launch of our Business Plan 2021-2023
There will be time for questions and discussion too on anything you see or hear about. It'll be warm and enjoyable 1 hour on a wintery evening and it'll be warmer still if you would join us.
Register here: https://zoom.us/meeting/register/tJYuf-uqqjwjEtzMiDs7-F9nlI2v3wI6TcbS
[Note the link above
does not
give you access to the AGM. Once registered it will email you your very own personal link]
Once registered/RSVP'd you'll get a safe link to use on Thursday 26th November at 5pm and it'll be great to see you or just hear if you prefer or simply to have you there.
Please also feel free to forward this page and invitation to anyone you think would like to know more about our organisation or would be interested in supporting us.