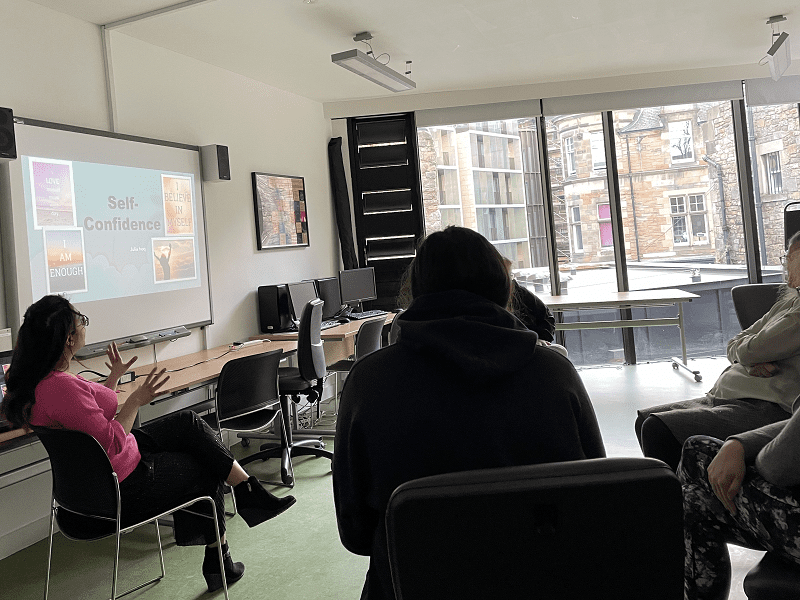 The Women's Group – phenomenal women that's us!
The Grassmarket Community Project's Women's Group recently relaunched, thanks to the inspiring leadership of Julia Hoq. The group, which runs 11-1 pm every Friday, is a safe and supportive space for those who identify as women to discuss topics that matter to them.
Our fantastic volunteer Caroline was keen to attend the group and find out more.
What is The Women's Group about?
The Women's Group started in February and sessions are growing in popularity as Julia develops a warm and inclusive environment for our Members,
'It is important that the time is used to build the self-confidence of all women who attend. We are here to support each other.'
At the start of each session, Members and volunteers update each other on current news and changing lives.
With International Women's Day recently, there has been lots to talk about. One of our Members updated the group on her attendance at the Women's March along Prince's Street. Everyone agreed it would be good to send a Grassmarket contingent next year! Julia also told us how International Women's Day is celebrated in Italy, with yellow flowers worn by women in schools, the workplace and in the street creating a festive atmosphere.
A strong focus and creativity
Each session has a strong focus on wellbeing, including discussions on self-esteem, mental and physical health, and often meditation. After a well-earned coffee break, it's time for some creative expression, something Julia now includes following Members' feedback.
Quietly sitting together creating artworks is a wonderful way of generating a sense of togetherness, which in turn engenders natural and informal conversations and, of course, there is always a good laugh.  Julia hopes to frame and display classwork collages depicting women's empowerment and paintings depicting how we see ourselves.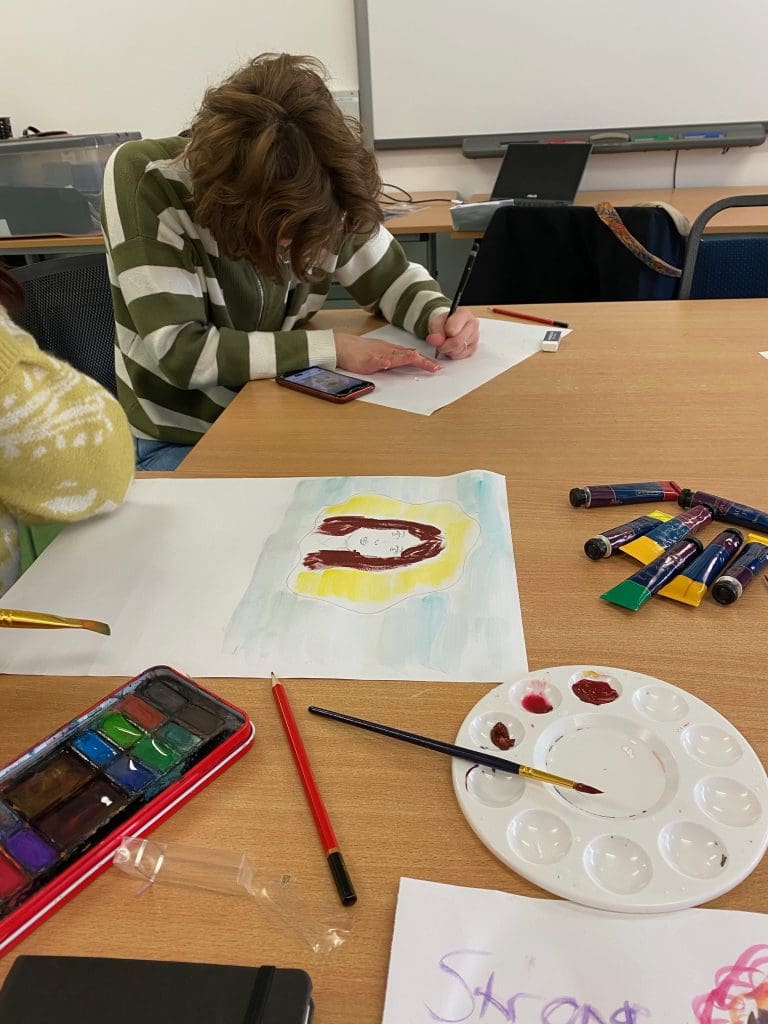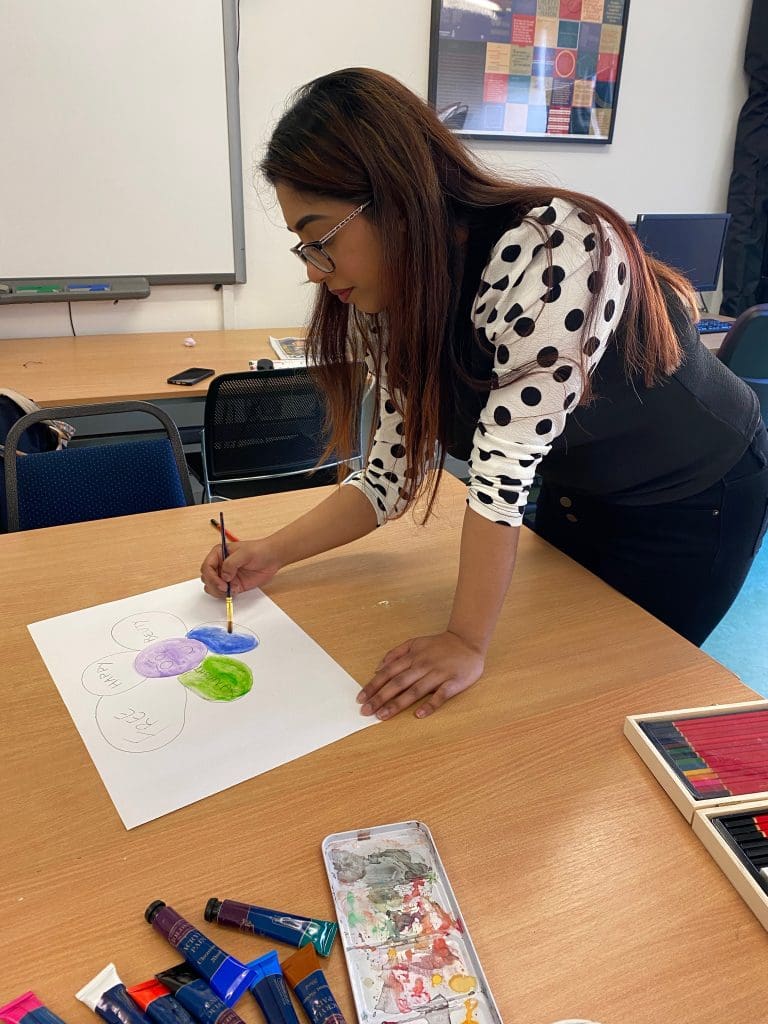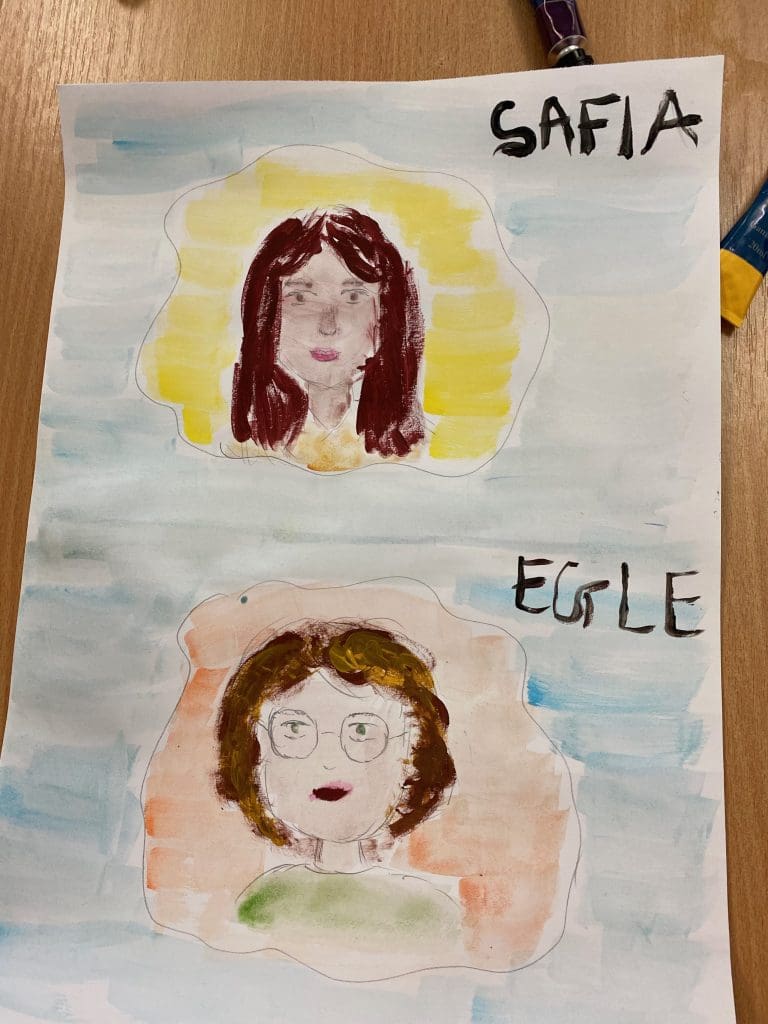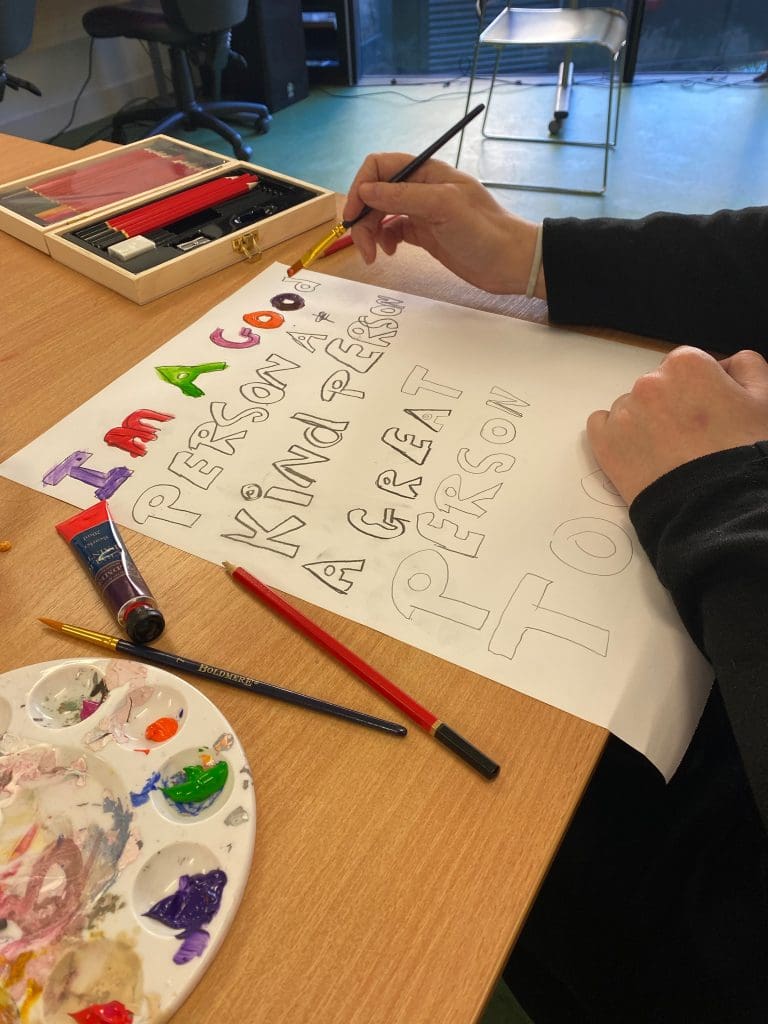 What's next for the Womens' Group?
Julia has ambitious plans for the future,
'The Women's Group will develop to support the members. I hope we can go out for walks and have picnics, once the weather improves. I am also keen to build stronger links with minority groups and other support groups locally.'
A good example of this is She Scotland, a charity which 'aims to support girls and young women to become more empowered, supported, aspirational and improve their life chances.'  The charity will be coming along soon to talk to the Women's Group, building relationships and inspiring our members.
If you want to join in this safe and relaxed environment and grow together with fellow inspirational women members, find out more about becoming a Member.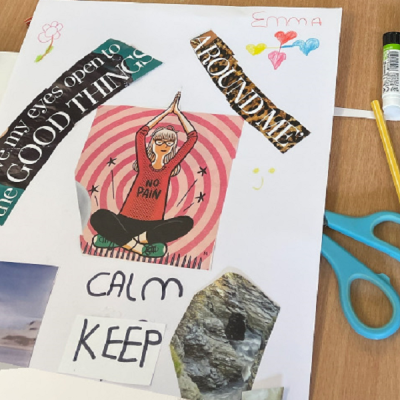 Become a Member
There are lots of opportunities for individuals to participate and join in! Everyone is welcome. 
Volunteer with us
We would not be able to deliver the amazing support and services we provide to vulnerable people and social enterprise customers without our fantastic volunteers.