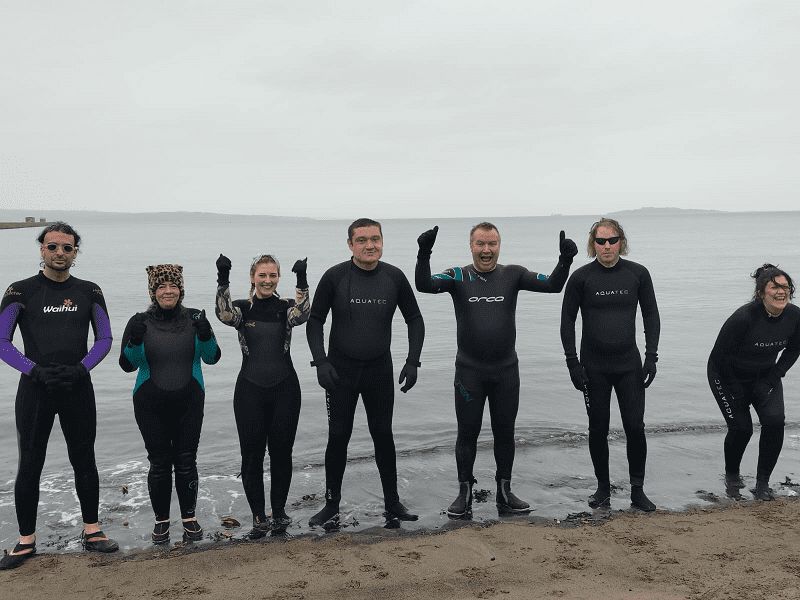 Wild Swimming with GCP – take the plunge
This summer Emma Laxton joins our team to lead our popular Wild Swimming Members group.
Emma swam with our Members recently, when her friend Lexy was leading the group. As a regular wild swimmer, Emma really enjoyed it and loved swimming with others, so much so, she's looking forward to the next step,
'For me, leading this group is a great opportunity to combine my passion for wild swimming with helping people in the community.'
Emma started wild swimming during lockdown with regular visits to Threipmuir Reservoir in the Pentlands and in the sea at Portobello,
'It's such a lovely way to connect with nature. You feel a sense of freedom and peace, as though you're in tune with everything. And, of course, there's a great endorphin rush, which you can get from swimming in cold water.'
Endorphins are neurotransmitters released by the brain to alleviate pain and promote pleasure. They have many benefits on the body, including reduced pain and discomfort, better mood and self-esteem, and increased pleasure.
On a recent visit to Dubai, Emma swam in the Persian Gulf,
'It just wasn't the same. It was too warm. Wild swimming in Scotland is loads better!'
More and more, there is recognition of both short and long term benefits of wild swimming for your health and wellbeing. It's a great addition to the outdoor strand of GCP's Members Programme.
The Wild Swimmers of GCP
As you can see Emma prefers swimming in the Firth of Forth!
In June, she will join Lexy and our wild swimmers when Lexy will hand over the running of the group. From there, Emma will take the group for monthly wild swims and she can't wait,
'There are many benefits to the individual with wild swimming, but swimming as part of a group is even better. It's a great way for people to connect with nature and each other. There's a real community feel and a sense of achievement, being healthy and active outdoors. It's great for your self-confidence.'
The monthly wild swim is for any Member, you don't have to be a swimmer! The group always stays within depth and is only in the water for just a few minutes. Then it's time to wrap up and warm up around the bonfire, with hot drinks and biscuits. At this point, everyone is feeling the real benefits of the shared experience of wild swimming and the conversations flow.
To help prepare for her new role, Emma is heading down to Worcestershire in April to complete a 3 day RLSS Open Water Lifeguarding Course which includes First Aid, Water Safety, Risk Assessment and Life Guarding.
We're really looking forward to welcoming Emma to the GCP team, and inviting our Members to take the plunge!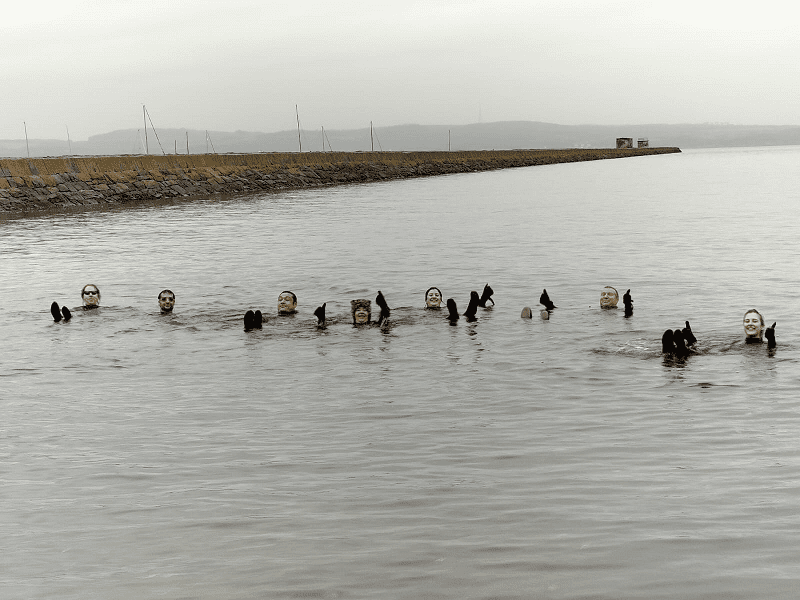 Become a Member
There are lots of opportunities for individuals to participate and join in! Everyone is welcome. 
Volunteer with us
We would not be able to deliver the amazing support and services we provide to vulnerable people and social enterprise customers without our fantastic volunteers.