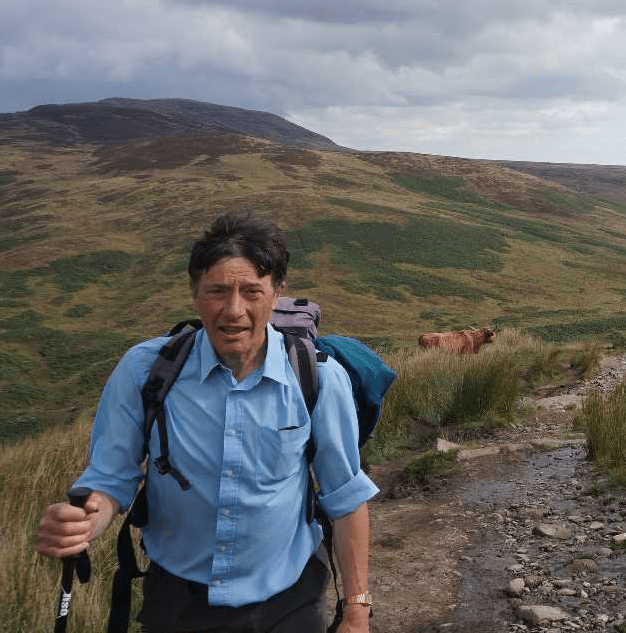 Meet Michael
Michael had a long career in science. At first, he was an academic and then he moved on to support animal welfare via NGO's such as the World Society for the Protection of Animals. Despite the latter being based in London, Michael preferred to commute rather than move away from Edinburgh.
When he retired in 2018, Michael remained active in conservation volunteering but wanted to work somewhere that was more 'sociably based', so he came along to talk to us at The Grassmarket Community Project. He has been volunteering with us ever since, and is a familiar face around the Centre.
We are so grateful to Michael, he is a great volunteer, helping us out on reception, as a choir member and as you can see, he enjoys supporting our walks and treks with Members.
Michael has a lovely bass voice in the Choir and regularly volunteers on our Members' walks. As a Volunteer with The Grassmarket Community Project, Michael has also gained new skills, having attended several volunteer-centred courses. For example, GCP has trained Michael to lead hikes so he has been able to support our long-distance walks with members, including the 5-day West Highland Way trek in 2022. Michael particularly enjoys the walking, as he met his wife whilst on a hill. He has also bagged all 280+ Munros.
Volunteering on reception ensures Michael has a very sociable time, as he sits at the centre of everything that goes on at the Grassmarket Centre,
'I love the fact that there are no boundaries to the project. We accept and welcome anyone through the door, some of them we can help a lot, some of them not so much, but they are all welcome to come in. 

'Even more, I like the lack of boundaries between people here. I don't always know who's a volunteer and who's a member. Staff and volunteers, members and visitors mix together and we all gain something from that. It's not just some people helping some other people. We all gain.'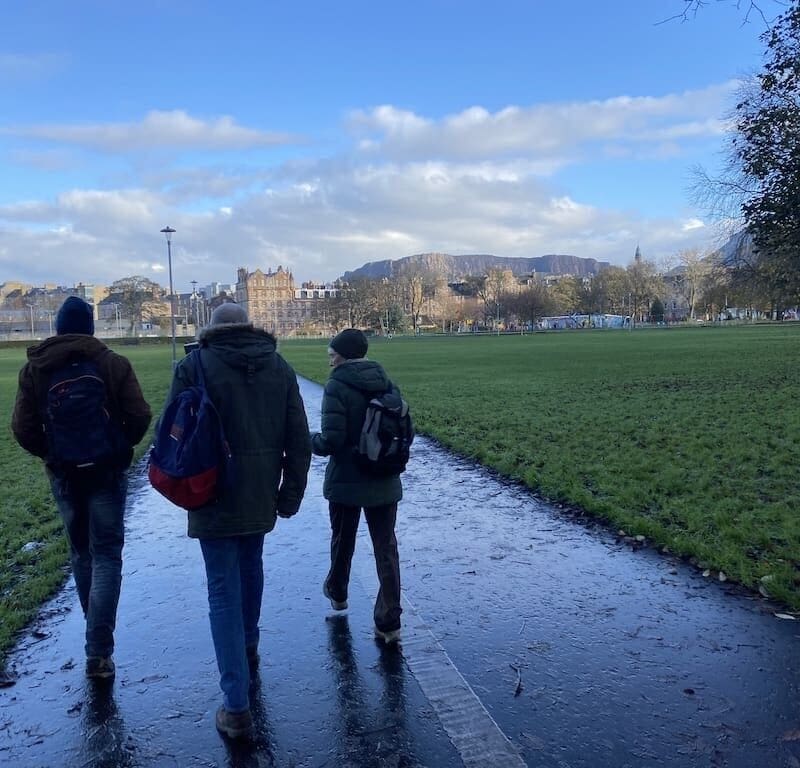 Volunteer with us
We would not be able to deliver the amazing support and services we provide to vulnerable people and social enterprise customers without our fantastic volunteers.
Become a Member
There are lots of opportunities for individuals to participate and join in! Everyone is welcome. 
The Grassmarket Community Project's Volunteer Programme also relies on the generosity of our customers, funders and donors. Our main funder for this area of our work is The Big Lottery Changing Lives programme and we thank them for their essential continued support.