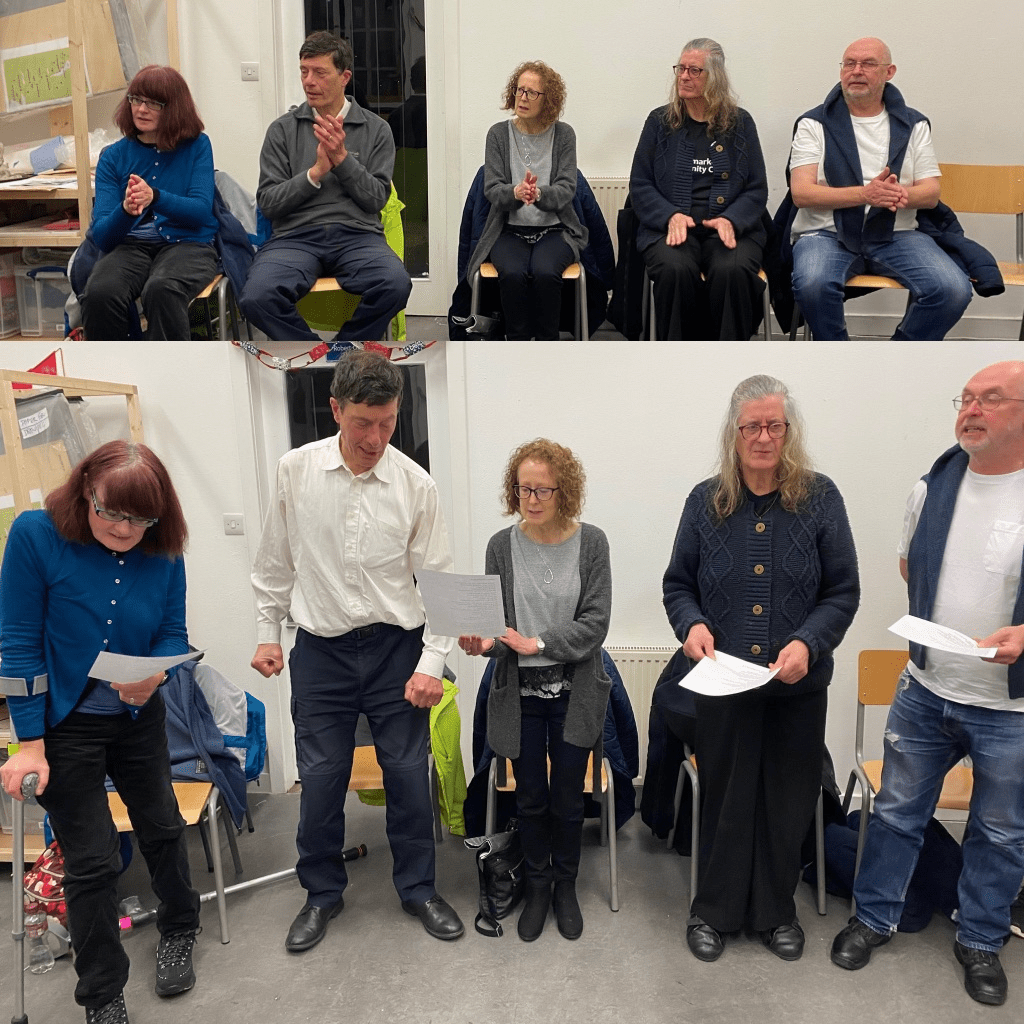 Meet Anne
Anne, picture in the middle, has been a regular volunteer at The Grassmarket Community Choir since November 2022.
She took voluntary redundancy, having worked in the philatelic bureau (oversees commemorative stamps) for the Royal Mail for 23 years. Anne liked the idea of volunteering and had heard about GCP through a friend. She hasn't looked back since!
'This is my first volunteering role. I love music, so thought I would give the choir a go.'
Anne is enjoying working with our Members and says to anyone thinking of volunteering,
'The Grassmarket is a good place to start. The building feels uplifting and has a friendly atmosphere. There is also a wide choice of things to do.'
It's great to have Anne with us volunteering. We really appreciate her support.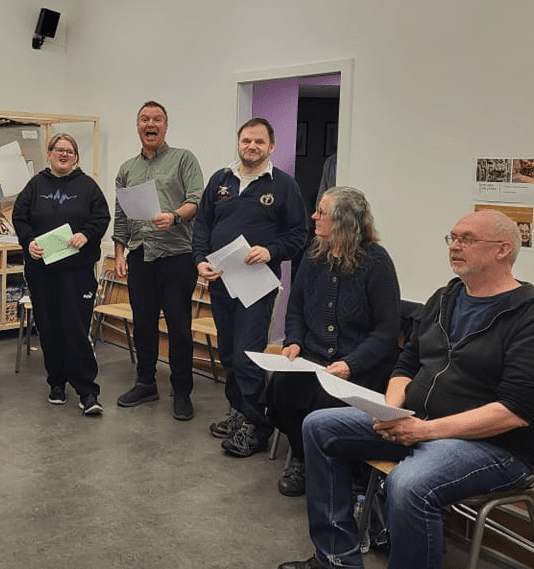 Volunteer with us
We would not be able to deliver the amazing support and services we provide to vulnerable people and social enterprise customers without our fantastic volunteers.
Become a Member
There are lots of opportunities for individuals to participate and join in! Everyone is welcome. 
The Grassmarket Community Project's Volunteer Programme also relies on the generosity of our customers, funders and donors. Our main funder for this area of our work is The Big Lottery Changing Lives programme and we thank them for their essential continued support.