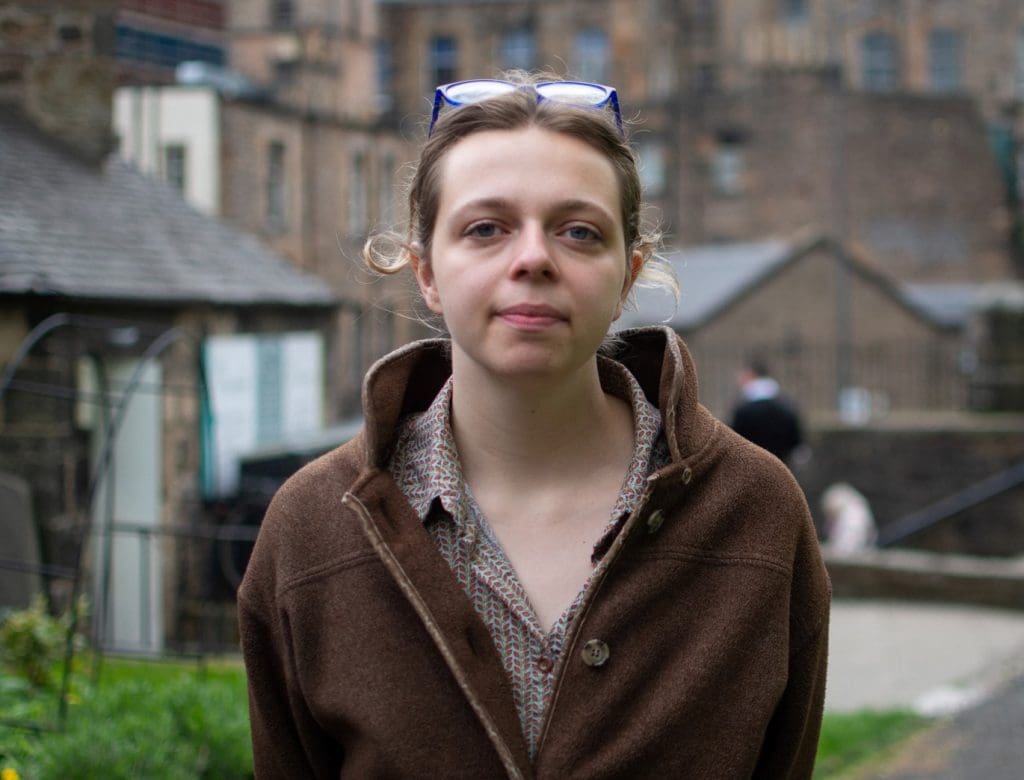 Martha loves volunteering with The Grassmarket Community Project
"I heard about the community online and it seemed like a really lovely, holistic venture with so many activities for people to do, for people to get involved with. I love seeing the same people every week, it's really nice to watch people getting more confident. I do the reading and writing group.
"I am a history student, a lot of reading and writing, so I thought I'd be best suited with this group. It's completely non hierarchical, there's a very palpable mutual acceptance, and everybody really gets on, and really wants to be here. It's been lovely to watch one or two people in particular just come on leaps and bounds in their relationship with books.
"I think it's such an important element of escapism and also grounding, and it's been really nice to watch people make friends with it rather than feeling deficient."