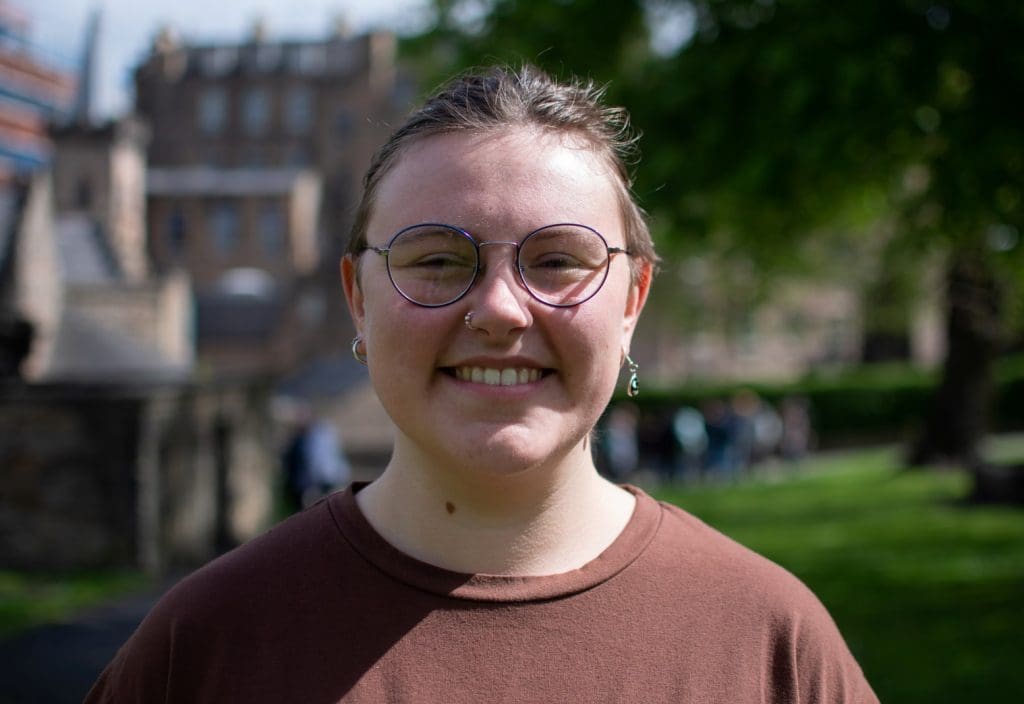 Caelan loves volunteering with The Grassmarket Community Project
"I'm an art student, and we got an email saying that they were looking for volunteers for the art group. I did that for a while, which was really really lovely, but then the reading and writing group needed more help so I started to help, and I am really enjoying it.
"I like how warm it is here, and how kind, and non judgemental. Everything is like a family. I would always encourage people to volunteer. It doesn't have to be a weekly thing, originally I said I could come every second week, but once I started coming I wanted to come every week, and I'd come more often if I could.
"Specifically, seeing how the members interact is special, how they react to each other with so much compassion, it's always everybody really looking after each other. When somebody gets through their first book, stuff like that is really rewarding, everybody that is here is trying really hard, and making an effort to be happy."