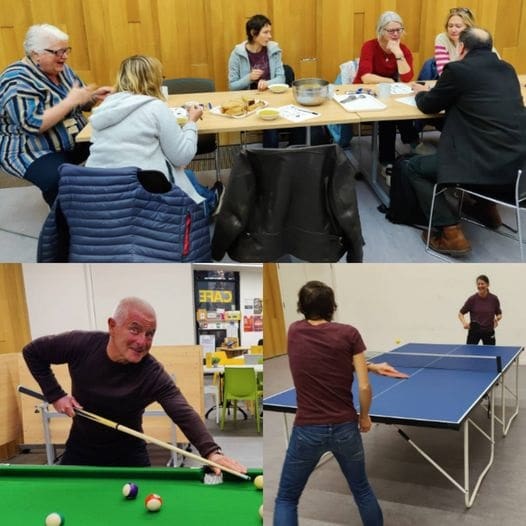 A Volunteer Perspective
Sometimes it can feel daunting to step out of your comfort zone and start volunteering somewhere. You have no idea if you can really be of help, there are new people and processes to follow and you're not sure what level of support you may have.
One of our new volunteers Caroline was keen to share her experience of her first month volunteering with The Grassmarket Community Project to reassure anyone who is nervous about taking that first step.
Within the first month, Caroline was helping support our Members with a great range of activities. She also joined just in time to attend our first Volunteer Social!
With over 100 volunteers across 27 activities from art to music, numeracy to walking and more besides, we wanted to bring our volunteers together. These socials will now be a regular feature throughout the year.
It's really important for us to gather feedback from our volunteers. We are delighted that Caroline is happy for us to share hers,
'I am not surprised that GCP has over 100 regular volunteers as I have been made to feel very secure and welcome. I had heard of the Project before and, having checked out the website, I emailed the volunteer link with a tentative enquiry. Within 24 hours Kevin, who manages the volunteers, got back to me and we met at the Centre for a chat. This felt important for both of us as Kevin could outline the Project's goals, find out more about me and show me around the Centre.  He outlined the expectations on volunteers, including giving at least 2 hours of time a month. I was impressed that Kevin always emphasised the priority for all who work at GCP is supporting the Members.  
'From my side, I was able to discuss where I could use my skills and experience to help the most and I could ask Kevin questions about the volunteer role. I was reassured that there are ongoing support meetings and training available for volunteers to help build confidence.
'The main surprise to me was that I had no idea just how much activity goes on at the GCP,  with so many clubs/classes a week focusing on everything from Read and Write, Make and Mend to Choir, Guitar Groups and even Wild Swimming. There are busy Social Enterprise activities too like the Cafes, the huge Woodwork studio and Tartan sewing workshop – all of which need general volunteers and experts to support them.
'There is a warm and inclusive energy at GCP. Everyone I meet is friendly. Following my chat with Kevin, I was more keen to get involved. Three things then happened. First I became a Member of the community. Secondly, I sent Kevin my Resume and he contacted two references and thirdly, we agreed where and when would be the best place to start! 
'My first two volunteering sessions where at Souper Thursday and Open Meal Wednesday. I was a bit nervous at first but was quickly impressed at how well organised everything was, how Member-focused everyone was and how friendly and welcoming the other volunteers were towards me – the food was pretty good too! We served meals to Members and others, chatted to them and, at Souper Thursday, we could join in with pool and table tennis. I wasn't the only newbie, I started with a guy from Edinburgh College hoping to become a medical student and we learnt together. There were also more seasoned volunteers of mixed ages and backgrounds including an ex-NHS worker, a retired primary school teacher, a civil servant, a university student, a Medical Rep and a mother whose family recently moved to Edinburgh.
'Finally, many of us enjoyed a Volunteers Night which was a great opportunity to meet other volunteers, hear about the classes some of them run and ask questions. We had soup and a quiz and the opportunity to play table tennis against Kevin (apparently he's never lost!).  
'There are many reasons for volunteering, giving back, making new friends, sharing skills or giving a focus as you move to a new life stage. At GCP the emphasis is always on supporting Members but the organisation has been sensitive to my needs and conscious of my time constraints too.   
'I really recommend volunteering with The Grassmarket Community Project. I hope to see you at the next Volunteering night, especially if you are good at table tennis – maybe you can beat Kevin!'
If you are thinking about volunteering, please get in touch, we'd love to hear from you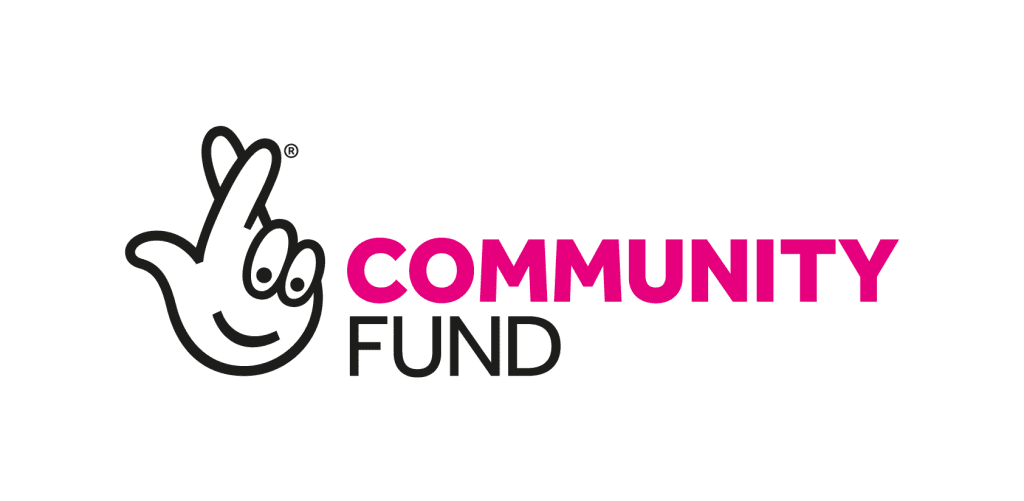 A BIG THANK YOU
The Grassmarket Community Project relies on the time and commitment of our volunteers. The Volunteer Programme is possible thanks to the generosity of our customers, funders and donors. Our main funder for this area of our work is The Big Lottery Changing Lives programme and we thank them for their essential continued support.