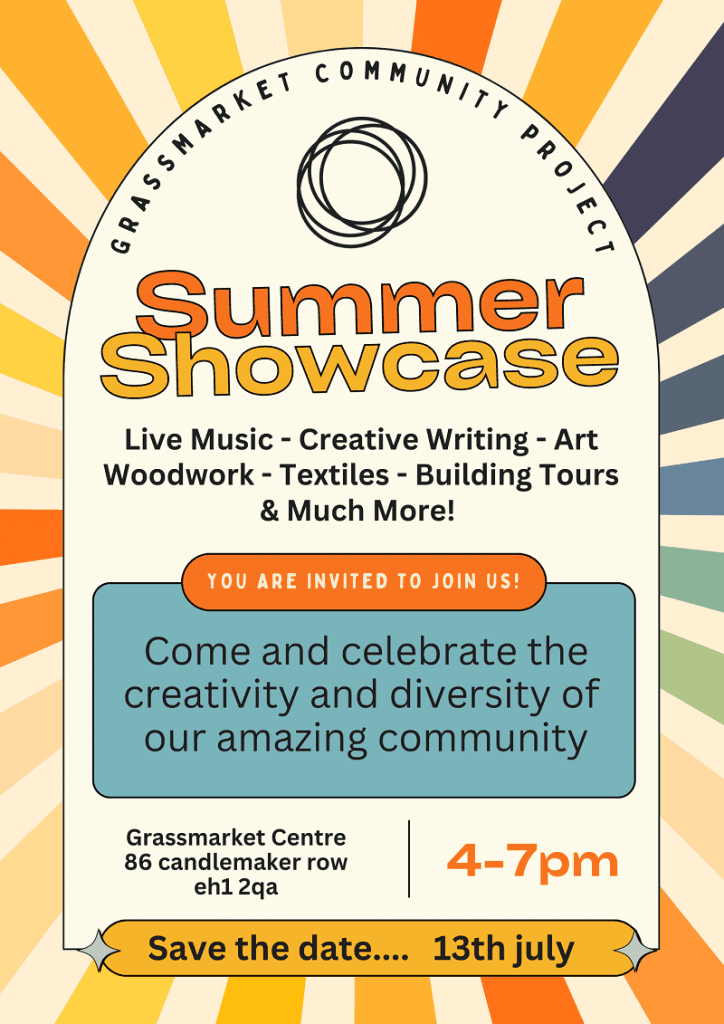 Join us for our Summer Showcase
Thu 13 Jul 4-7pm at the Grassmarket Centre
Join us for our Summer Showcase, as we open the doors of this beautiful building to celebrate the creativity and diversity of our community.
There are so many highlights to share, here's a wee taster,
Come along to see the incredible work being created by our Members and Volunteers
Hear about the impact GCP has on people's lives
Explore our Wood Workshop and activity rooms on a guided tour
Watch and listen to performances by our wonderful music groups
The Grassmarket Community Project is a community of over 500 people, working together to support positive changes in one another's lives.
Please come to celebrate, learn about our work and leave inspired about how you might be able to support the community in continuing to provide opportunities, activities and support to the people of Edinburgh and beyond.