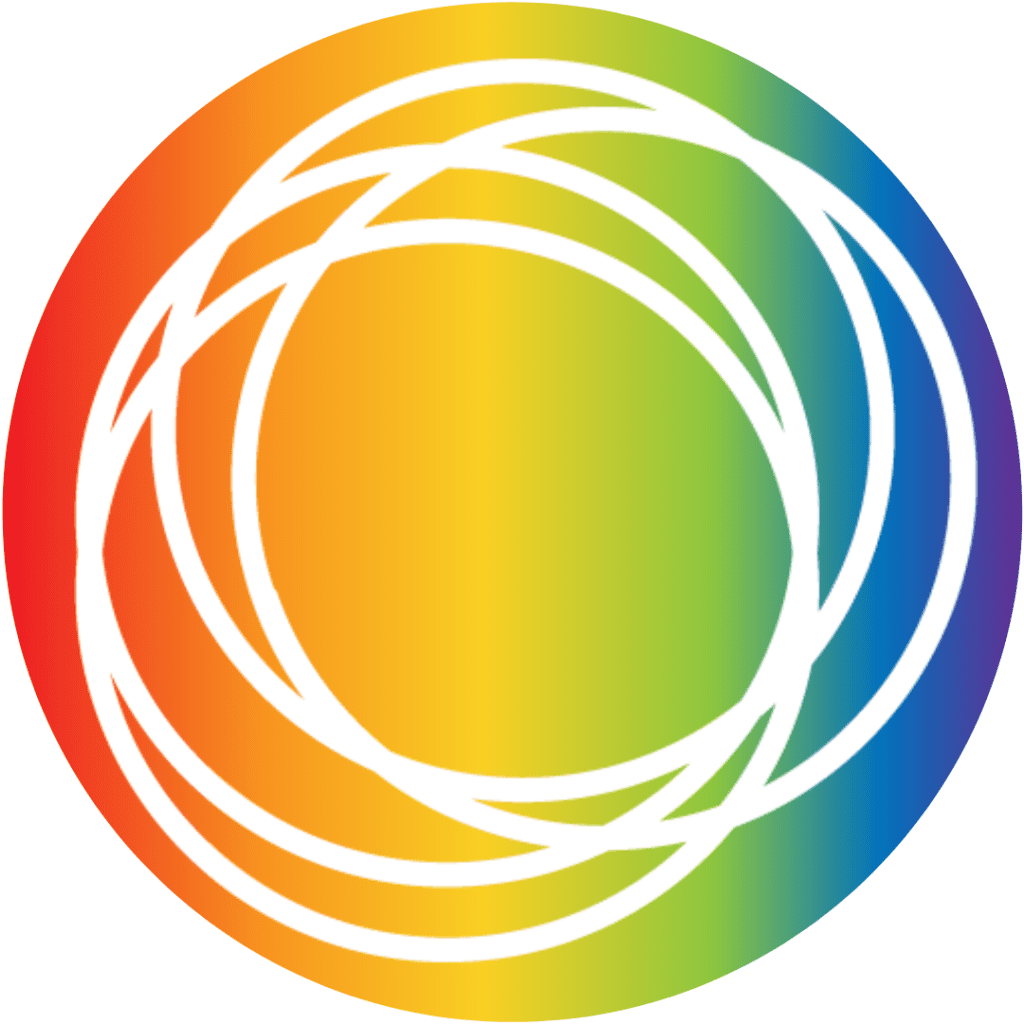 Pride Month at GCP
We can't wait for Saturday 24 June!
It's GCP's debut at Pride Edinburgh and our preparations are underway.
We are delighted to be taking part in this important event, representing our LGBTQIA+ Members and showing our support to the wider LGBTQIA+ community in Edinburgh.
At GCP, we are dedicated to offering a safe space for Edinburgh's most vulnerable. We are a diverse and inclusive community supporting all in society. In November 2022, we launched our new weekly LGBTQIA+ group, as part of GCP's Members Programme. This year's Pride celebrations, and our preparations for it, mark a significant milestone in our first year.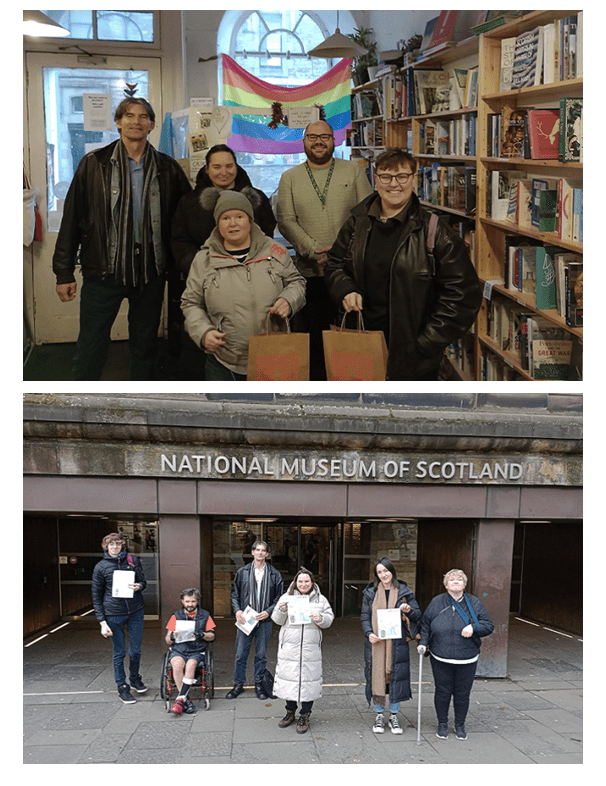 Our story so far
Since November 2022, the LGBTQIA+ group has been meeting every Friday 2-4pm for chats and support, plus a different activity each week, selected by our Members.
Over the months, we've had the privilege to collaborate organisations such as LGBT Youth Scotland, Age Scotland and Pink Saltire.
We've been out and about too, with trips to the National Museum of Scotland, The Lighthouse Bookshop and Kafe Kweer.
We also love the opportunity to collaborate with our fellow GCP Members, including some joint activities with GCP's Choir, Make and Mend, and Art Groups.
Talking of which, let's get back to Pride!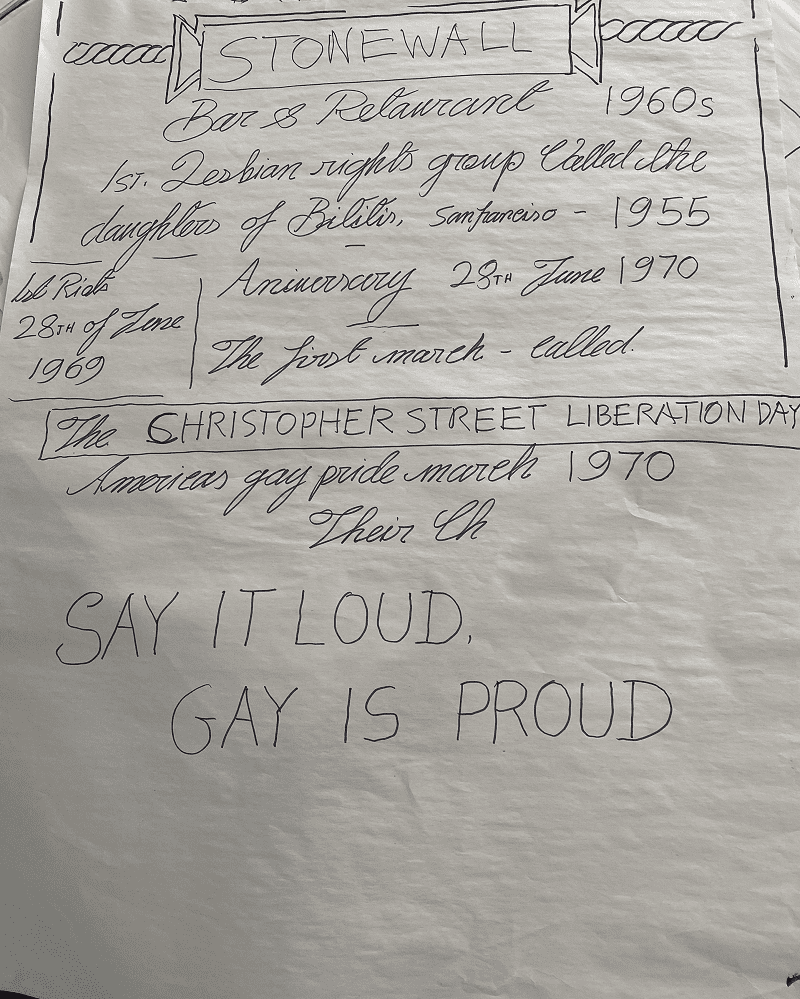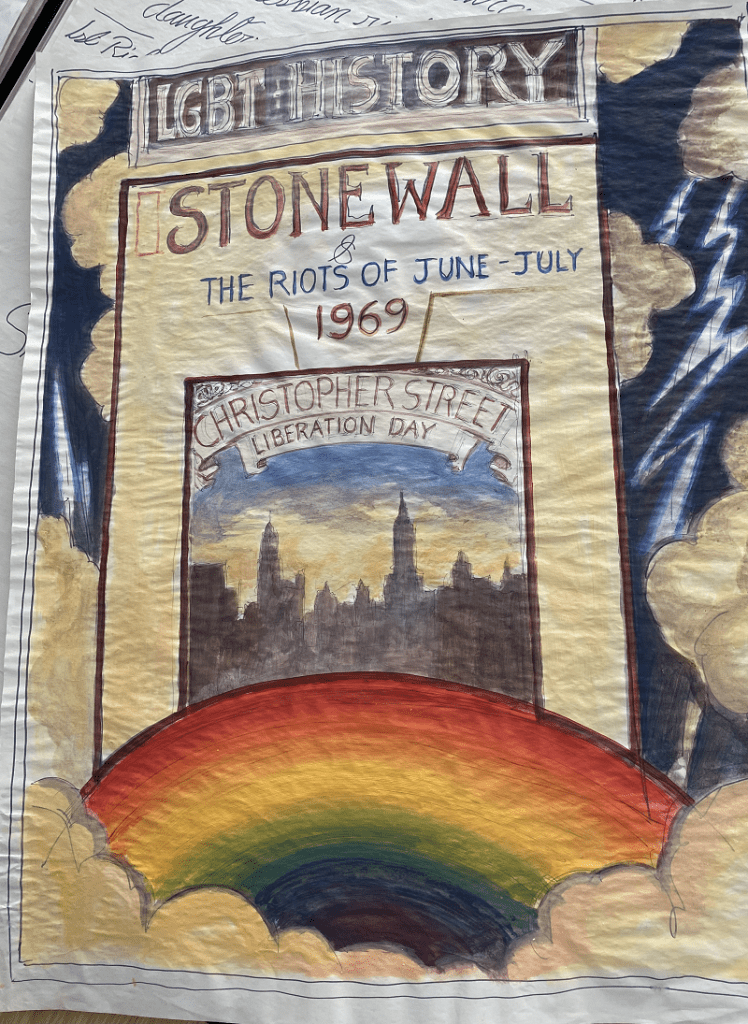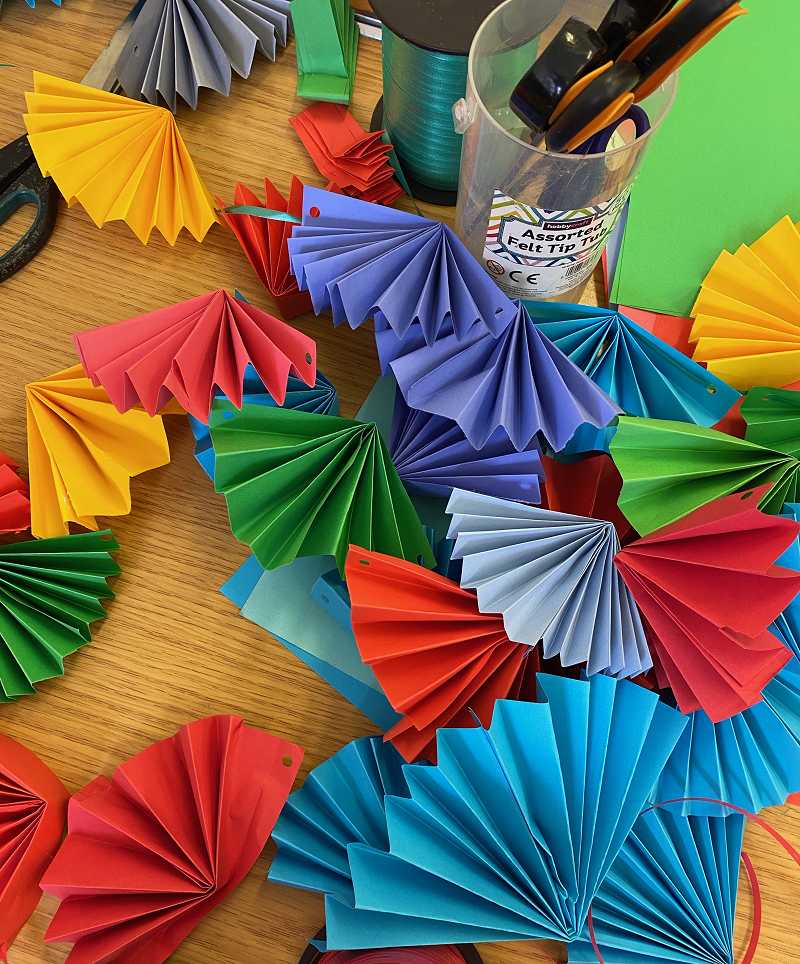 Proud to be us
In the run up to Pride, we are looking to add a little bit of camp, here at GCP!
Our Choir are busy learning a selection of cheesy anthems, and our Community Cinema is looking to show a LGBT+ themed movie. And, as the big day approaches, our amazing Members are joining in with a variety of activities in our Friday LGBTQIA + support group sessions. These include:
Fri 2 Jun – Pride Month history – 1969 Stonewall riots and why we still need to march
Fri 9 Jun – Make and Mend – Liz, our fantastic volunteer, is helping us glitter up our clothes and accessories for Pride
Fri 16 Jun – Pride Month 'Out and About' a group outing within Edinburgh – watch this space!
Fri 23 Jun – Pre-Pride information session and Q&A – let's get ready!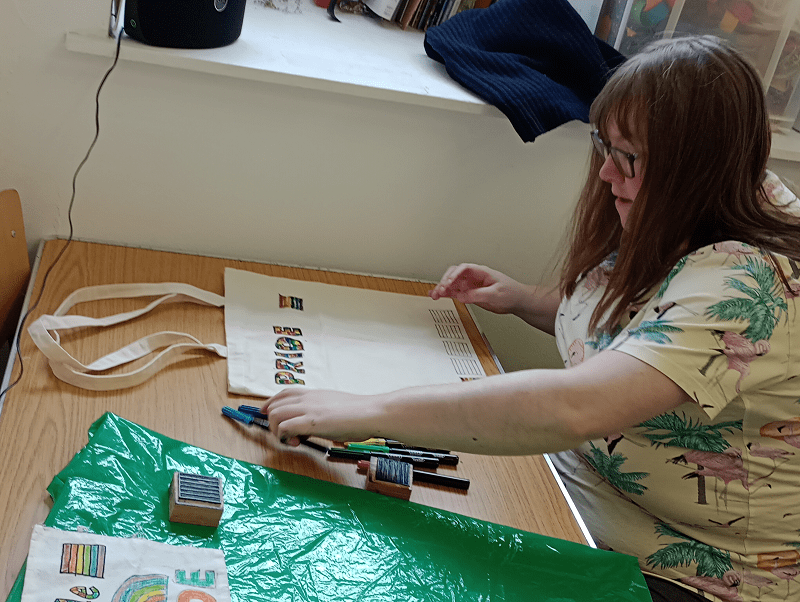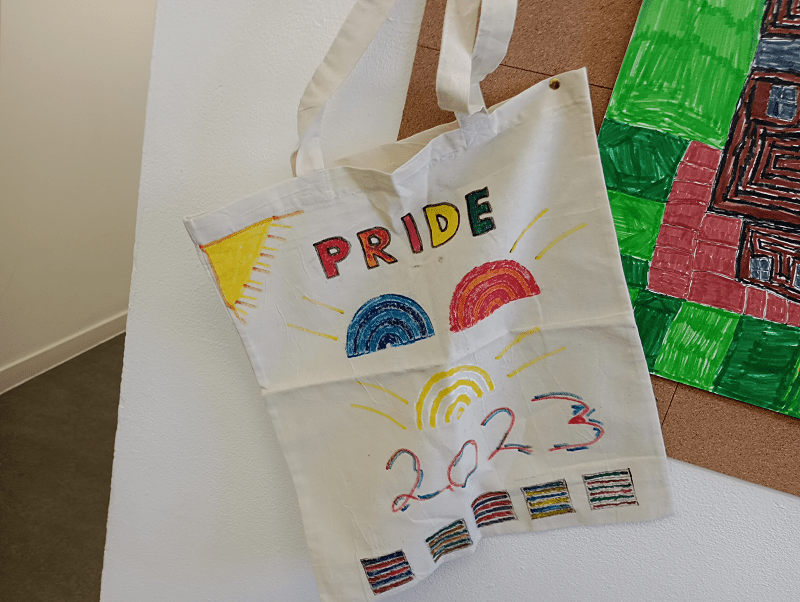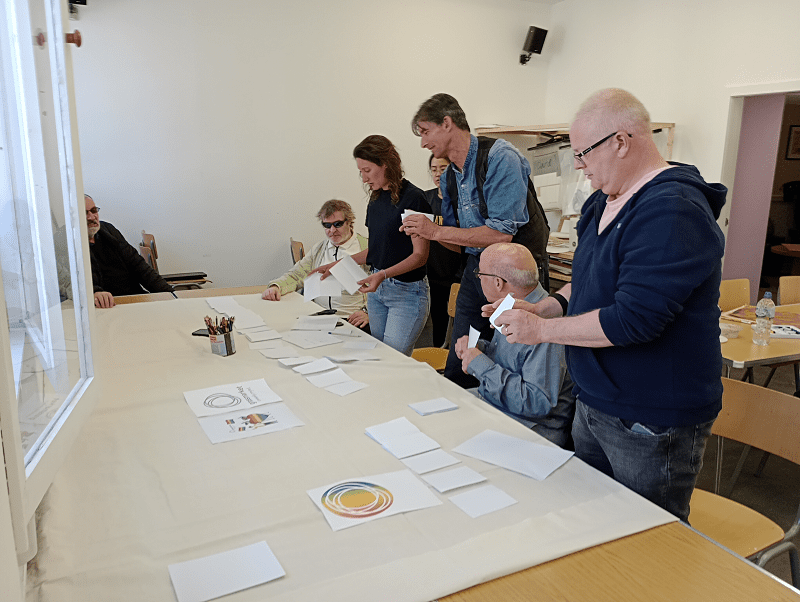 Sat 24 Jun – PRIDE EDINBURGH
On the big day itself, we are planning the following:
10am – Big Pride Breakfast at the Grassmarket Centre
All GCP Members are welcome as we transform GCP HQ into a colourful camp Paradise. Free breakfast with the cheesy tunes. What's not to love!!
11am – We march!
GCP's LGTBQIA+ group and our allies join the official Pride Edinburgh march. Look for all the smiles and sparkle – that'll be us!
Fri 30 Jun – Our next proud steps…
Post-Pride evaluation session and planning for our summer LGBTQIA + support groups.