We have so many incredible films coming to the project – all free – every Monday 7pm
The Constant Gardener – Monday 26th March | 7:30pm
(Fernando Meirelles, 2005) Ralph Fiennes, Rachel Weisz, Danny Huston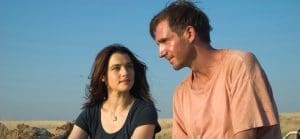 When his activist wife is murdered in what appears to be a crime of passion, a British diplomat in Kenya embarks on a quest to reveal the truth behind her death and uncovers a farreaching conspiracy. Based on the classic novel by John Le Carré and featuring great performances from leads Ralph Feinnes and Rachel Weisz, this absorbing and complex mystery is well worth solving.
Harvey – Monday 26th March | 7pm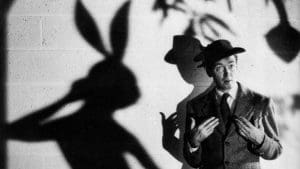 Elwood P. Dowd (James Stewart) is a wealthy drinker who starts having visions of a giant rabbit named Harvey. Elwood lives with his sister Veta (Josephine Hull) and her daughter (Victoria Horne), and Veta worries that Elwood has gone insane. In the process of trying to have him committed, Veta admits that she occasionally sees Harvey herself. The director of the home, Dr. Chumley (Cecil Kellaway), tries to reconcile his duty to help Elwood with his own growing experiences with Harvey.
The Island and the Whales Cosmic Cat – plus Q & A with Mike Day (Director) –Monday 9th April – 7pm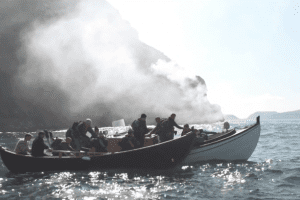 Tickets: https://www.eventbrite.co.uk/e/the-island-and-the-whales-tickets-43647151806
In their remote home in the North Atlantic the Faroe Islanders have always eaten what nature could provide, proud to put local food on the table. The land yields little, so they have always relied on harvesting their seas.
Hunting whales and seabirds kept them alive for generations, and gave them the way of life they love; a life they would pass on to their children. But today they face a grave threat to this tradition.
It is not the controversy surrounding whaling that threatens the Faroese way of life; the danger is coming from the whales themselves.
The Faroese are among the first to feel the affects of our ever more polluted oceans. They have discovered that their beloved whales are toxic, contaminated by the outside world. What once secured their survival now endangers their children and the Faroe Islanders must make a choice between health and tradition.
Loving Vincent – Monday 16th April – 7pm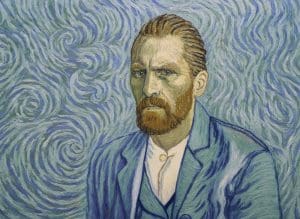 The life and death of famous Dutch post-impressionist painter, Vincent van Gogh, becomes the focus of this innovative film.
First shot as a live action film with actors, then hand-painted over frame-by-frame in 65,000 oil-paintings, in the style of the artist himself, this extraordinary mix of performance, animation and painting questions what the medium of cinema can become in the 21st century.
River Blue Plus Discussions & stalls – Monday 23rd April – 7pm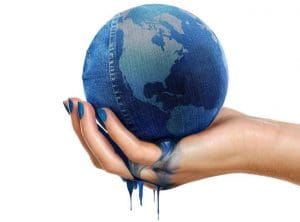 As the first day of Fashion Revolution Week we will be hosting a special FREE screening of RiverBlue, which chronicles an unprecedented around-the-world river adventure, led by renowned paddler and conservationist, Mark Angelo. Angelo ends up uncovering and documenting the dark side of the global fashion industry.
The film will kickstart a programme of Fashion Revolution Week events in Edinburgh and Glasgow the next day.
LIVE THEATRE: Key Change – An illuminating portrayal of life in prison Monday 30th April – 7pm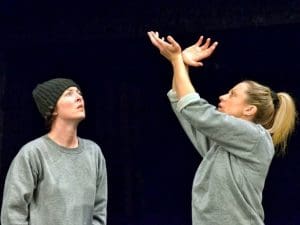 Devised with women in HMP Low Newton, UK and originally toured to male prisons, Key Change is a raw and illuminating theatrical portrayal of women in prison. It was performed at the Houses of Parliament in 2016 to help policy makers further understand the complex journey women who come into contact with the Criminal Justice System face, and the impact of gender violence on their lives. Key Change is being performed and filmed in partnership with The Space, a digital commissioning agency supported by the BBC and Arts Council to share with a global audience.
"Key Change is notable for being neither sentimental nor in your face, yet refusing to duck the issues. In so doing it becomes a potent lesson in theatremaking for its total fusion of message with audience."- The Stage.
13+ – Key Change has adult themes and language, including domestic violence, abuse, drug use.
Director: Laura Lindow  Writer: Catrina McHugh MBE