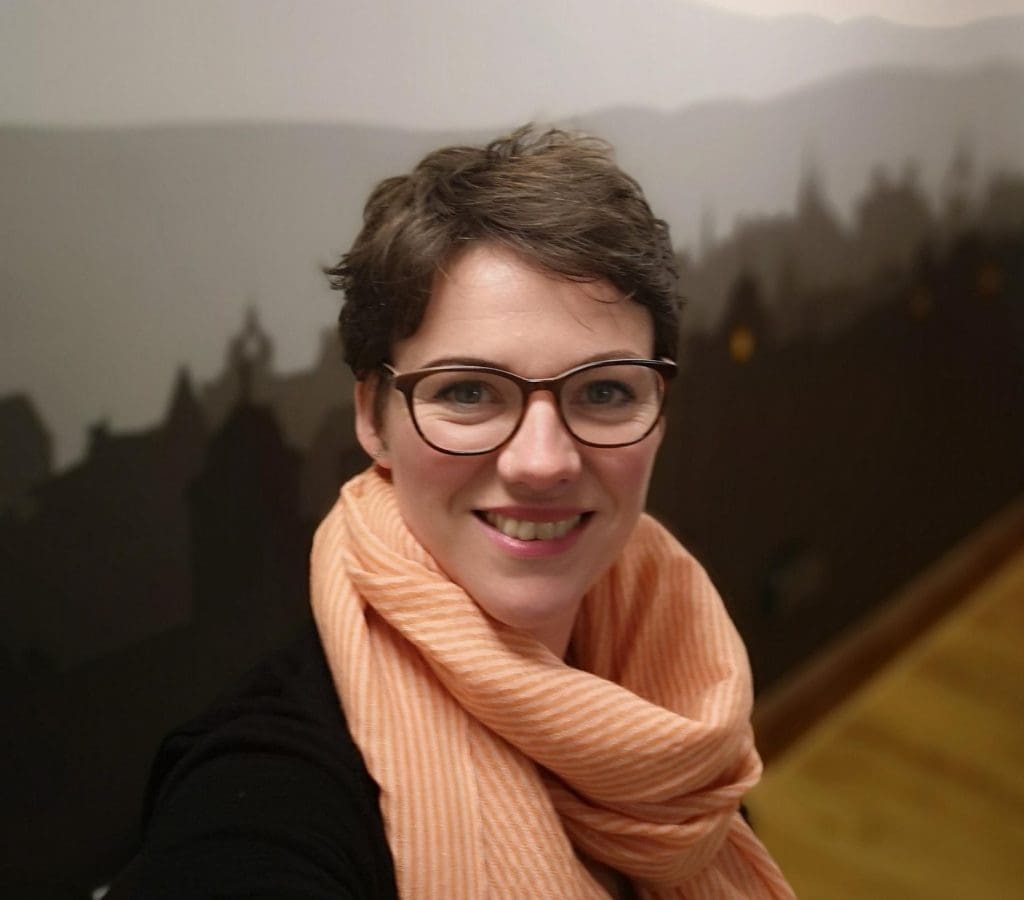 Inspiring community with leadership
Back in 2012, Kat Brogan, Managing Director of Mercat Tours, commissioned The Grassmarket Community Project's Wood Workshop to help kit our their offices. The project involved upcycling 9 church pews for bespoke furniture.
Since then, our relationship has gone from strength to strength and is a fantastic example of what can be achieved under the leadership of an inspirational partner.
Thanks to Kat and the Mercat team, we have developed a great partnership, with wonderful win-win results at every turn. 
As part of our Inspirational Women series, we sat down with Kat to find out more.
Our partnership with Mercat Tours
We continue to enjoy building on our many collaborations with Mercat Tours. Here are just a few examples of our developing relationship:
Mercat run their popular tours for our Members, an opportunity for us to get to know the famous sites and history of our capital. These tours are funded by donations from Mercat's customers.
Our Members also benefit hugely from our residentials in Birnam, Perthshire where Mercat Tours kindly offer us 13 bed accommodation.
Back in the city, Mercat Tours regularly sponsor activities and donate prizes to our fundraisers, including our Burns Night events.
More about Mercat and Kat
Established in 1985, Mercat Tours is an award-winning company leading History Walks and Ghost Tours around Edinburgh. Kat is the organisation's talented and inspirational leader, but acknowledges that she has always had to work hard to prove herself at every step in her career,
'It certainly wasn't easy to take over the business, following in my parents' footsteps, the successful and iconic Des and Win Brogan. I was 14 years younger than the rest of the management team when I became MD and had to prove myself quickly.

'I hero-worshipped Mum and Dad and had so much respect for them and what they had achieved. I also had huge respect for the team, the business and all that had gone before. I was nervous but determined to do a good job'.
Kat's determination brought success and growth. She undertook further education, training and, importantly, built on the skills and experience within the Mercat team. Under her leadership, Mercat Tours have been a community-minded company. Everything was going well until lockdown. Covid 19 was a test for all business, but particularly for the tourism sector,
'It was the most intense time for any leader. It was tough, there were so many shocks, there was no stability and it forced me to confront who I want to be, and what I want Mercat to be.' 
Difficult decisions needed to be taken around redundancies, furlough and the very existence of Mercat Tours. Kat and her team had to show great strength and resilience. Thankfully, they have been rewarded as business is starting to build again,
'We have bruises and scars but we are thriving again with a renewed sense of purpose and clear values'.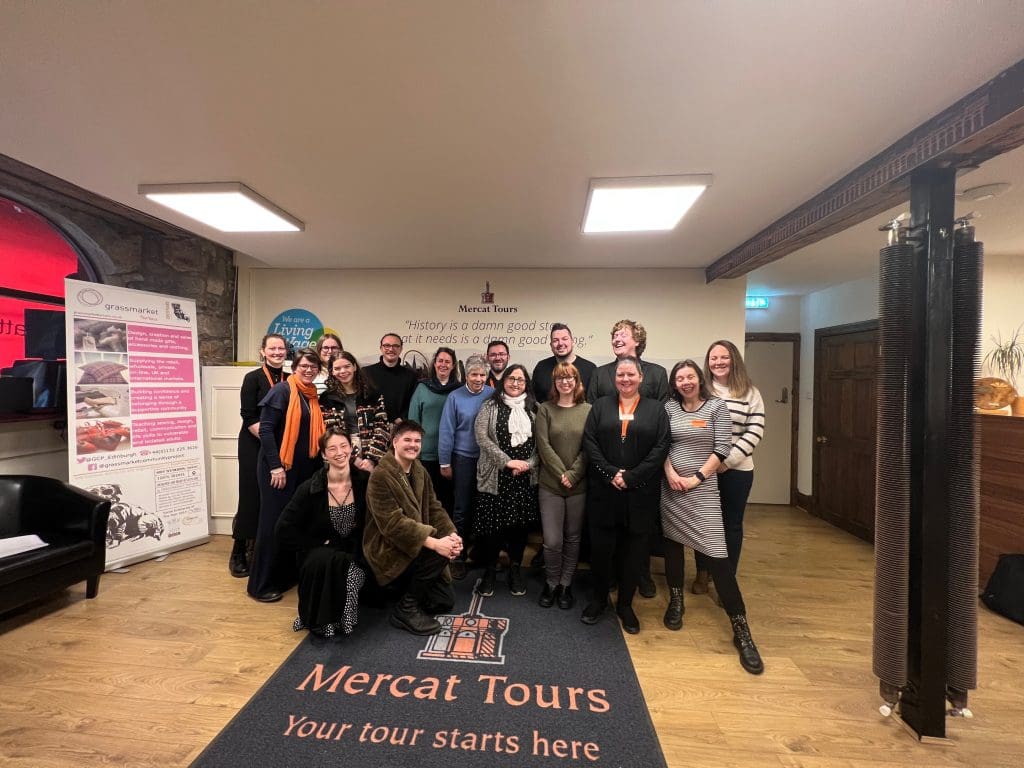 Inspiring community
At times during lockdown, Kat struggled with her own isolation and realised how much more difficult it must be for others. This led to greater clarity and focus for the business. Now, more than ever, Mercat Tours focuses on community and social inclusion and Kat is keen to emphasise,
'Community is more important than profit.'
Kat also embodies this mantra as Chair of Living and Fair Wage Work and her involvement with Skills Development Scotland. Recently, she has also taken on roles to use her position to affect policy change, including working with the Poverty Commission and the Scottish Government Industry Leaders Group.
Motivation and inspiration
Every day Kat is inspired by all her loyal and talented team. In particular, she notes that she has learned about working with people from Fiona Austin, marketing from Jean Burke and an incredible work ethic from both,
'And more than that, these women have taught me about integrity, kindness and hard work.'  
Kat's biggest inspirations have always been her mum and dad. Her mum, Win, was one of the first women teachers to smash the glass ceiling and become an assistant head teacher – the youngest promoted from within,
'Mum had ambition but she was also a hard worker and had a strong belief in social justice.'
Win's drive helped her build on the reputation of Mercat Tours which had been started by husband, Des. Kat stresses that you can also learn from the mistakes your heroes make too. Kat felt that Win never took enough time out for herself and sometimes had to sacrifice family time.
Kat became particularly aware of the importance of time being precious and her own wellbeing during lockdown. She found solace and calm in her garden, especially during the second hard winter lockdown. To maintain hope for the future, and her trust in regrowth, she planted 850 bulbs and sent out a spring bulb to all staff with their Christmas card that year. To help maintain her work life balance, Kat still finds time for her garden and the odd night at the theatre.
Not surprisingly, Kat enjoys a gardening analogy,
'I believe it's important to surround yourself with those you trust and respect. Always have hope for the future and remember to plant the roses, but also to take time out to smell them!'
Wise advice from our inspirational partner – thanks to Kat and Mercat Tours for all your support and advice over the years. We look forward to planting more seeds of success with you in the future.
Contact Mercat Tours
" History is a damn good story.
What it needs is a damn good telling. "