** FOLLOWING THE ANNOUNCEMENT FROM FIRST MINISTER NICOLA STURGEON THURSDAY 29th OCTOBER WE REGRET OUR SCREENINGS OUR CANCELLED FOR NOW. WE HOPE TO BE UP AND RUNNING AND RESUME SCREENINGS AS SOON AS WE SAFELY CAN**
IF YOU ARE ABLE TO SUPPORT OUR COMMUNITY CINEMA BY MAKING A SMALL DONATION TO HELP US THROUGH THIS DIFFICULT TIME PLEASE PLEASE GO TO
DONATE
THANK YOU FOR SUPPORTING COMMUNITY CINEMA
CANCELLED
These are FREE Safe screenings. Donations are always welcome and appreciated and help us sustain our community Cinema. You will be required to wear a face mask during these screening. You will also be required to provide contact details for 'Track and Trace' purposes (either on the night or via our on line booking system). Please use our one-way systems. For your own safety we have limited seating available due to COVID-19 social distancing restrictions. This applies to all our film screenings.
To avoid disappointment. Please book here: Tickets
______________________________________
Wed 4 November – 7.30pm
CANCELLED FILM: Tully (2018) CANCELLED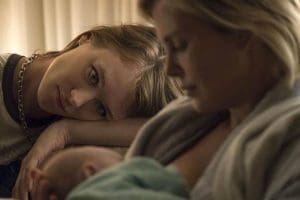 Dir: Jason Reitmanully, 15, US, Comedy / Drama, 96mins
The third collaboration between director Jason Reitman and screen-writer Diablo Cody (Juno, Young Adult) Tully completes a trilogy that tackles growing up, motherhood, and the mental strain of both. Mar-lo (Charlize Theron) is a working class mother of two, heavily pregnant and barely coping with little support from her husband Drew (Ron Livingston). After the birth of her third child her more affluent brother Craig (Mark Duplass) offers to pay for a 'night nanny', some-one who comes to look after the baby whilst the parents sleep. Through her friendship with the enigmatic nanny, Tully (Mackenzie Davis), Marlo starts to find the support she needs.
______________________________________
Wed 11 November – 7.30pm
CANCELLED FILM: Armistice Day Screening: Military Wives (2020) CANCELLED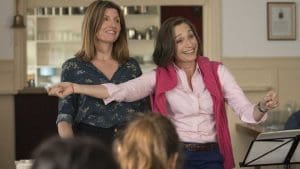 Armistice Day Screening Dir: Peter Cattaneo 12A, UK, Comedy / Drama 110mins
As it is that time of the year again where we all turn our thoughts to the end of war and conflict in Europe, it feels fitting to be bringing this feelgood Brit hit to the GCP.
Peter Cattaneo, director of The Full Monty, brings us this true story of a group of women whose husband's are based in Afghanistan. As part of life in their Yorkshire garrison town the women band together to form a choir in a bid to overcome their fears, worries and concerns about the deadly service their husband's are having to perform.
______________________________________
Wed 18 November – 7.30pm
CANCELLED FILM: Hollywood Classic Season: The Great McGinty (1940) CANCELLED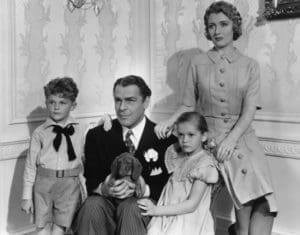 Dir: Preston Sturges; U, US, Comedy, 81mins
A film classic from 1940 that is, in effect, a story told in flashback. Dan McGinty, played by western stalwart Brian Donleavy, is a bar-man in a corrupt country, whose life was irrevocably changed due to 'one crazy minute' of honesty.
Once he was a tramp who was offered a sum of money to commit voter fraud. He is so successful at this fraud that he comes to the attention of a local political fixer. McGinty moves his way up from heavy to political protégé, until such a point as the bum is the man set to become mayor. One of the funniest political satires ever filmed. Shown as part of our Classic Hollywood Season.
______________________________________
Wed 25 November – 7.30pm
CANCELLED FILM: Morvern Callar (2002) CANCELLED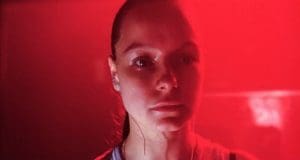 Dir: Lynne Ramsay, 15, UK, Drama, 97mins
Lynne Ramsay's second feature film is this brilliant adaptation of the Oban & Ibiza set novel by Scottish writer Alan Warner. Ramsay's genius here is to approximate the strange and introverted atmosphere of the novel, that shows a world very specifically from the point of view of the emotionally scarred titular character.
Samantha Morton, who was still at an early stage of her career, turns in a mesmerising performance as a woman who seizes upon the selfish act of her lover's suicide to find a path to her own liberation. You will never have seen a film quite like it. Deals with themes resulting from suicide and depression throughout.
______________________________________
Wed 2 December – 7.30pm
TO BE CONFIRMED – FILM: The Rhythm Section (2020)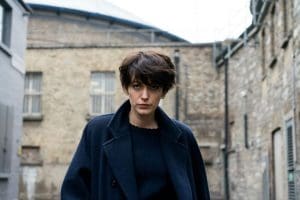 Dir: Reed Morano, 15, US / UK, Thriller, 109mins
A film that has already disappeared without a trace, despite only being released earlier this year. We would ask you to consider why, as to our eyes this is a fascinating expansion of the film universe that the James Bond spy thrillers exist in.
It features a powerfully physical performance from Blake Lively as Stephanie, a woman whose family has been killed in an airline crash. Having collapsed in to drug addiction and prostitution, she is visited by a journalist who claims the airline crash was an act of terrorism. Relating her recovery to unearthing the truth about her family Stephanie is animated by vengeance to find her family's killers
______________________________________
Wed 9 December – 7.30pm
TO BE CONFIRMED – FILM: But I'm a Cheerleader (1999)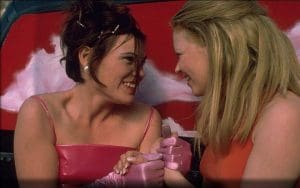 Dir: Jamie Babbit. 15, UK, Rom-Com, 92mins
Years before Boy Erased (2018) or The Miseducation of Cameron Post (2018) came this dream like comedy tackling gay conversion therapy. Megan (Natashe Lyonne) is an all American cheerleader, who after an intervention from friends and family, is sent to "True Directions", a conversion therapy camp, to 'cure' her homosexuality. However as she meets other young people like her and makes friends, Megan begins to understand that her identity isn't some-thing that can, or should, be fixed. Jamie Babbit and Natasha Lyonne's more recent success with Russian Doll (2019) comes 20 years after this this satire of heteronormativity, with the iconic Ru-Paul playing hilariously against type as "ex-gay" Mike.
______________________________________
Wed 16 December – 7.30pm
TO BE CONFIRMED – FILM: Albert Nobbs (2019)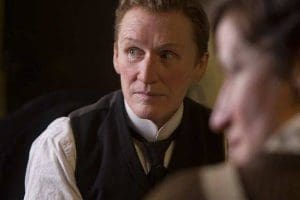 Dir: Rodrigo Garcia, 15, Uk / Ire, Drama, 113mins
A film adaptation of a stage play that established Glenn Close as a theatrical heavyweight back in 1982. This is the story of a woman who spends over 30 years living as the gentleman butler of a well-to-do 19th century Dublin hotel. Close takes on the title role as the quietly unassuming butler who is very conscious of his own privacy.
The strength of this film lies very much in its performances with Close's impressive turn being bested by Janet McTeer's depiction of a domestic abuse survivor who has also found herself in a male identity.
The film was co-written by Close and Irish novelist John Banville.
______________________________________
Wed 23 December – 7.30pm
TO BE CONFIRMED – FILM: A different nativity: Tokyo Godfathers (2003)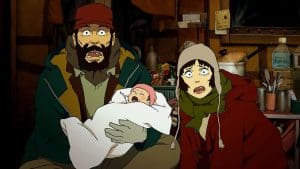 Dir: Satoshi Kon 15, Jap, Anime, 92mins
An Alternative Christmas Screening: Kon's Christmas nativity portrays individuals at the edge of society being brought together in a touching adventure between three homeless people in Tokyo: estranged alcoholic Gin, bereft transwoman Hana and teenage runaway Miyuki, who together find an abandoned baby on Christmas Eve. In their attempts to find out the providence of the child and reunite it with its parents the three find themselves involved in a series of events that take them to the heart of Tokyo's underworld. With Subtitles.
______________________________________
These are FREE Safe screenings. Donations are always welcome and appreciated and help us sustain our community Cinema. You will be required to wear a face mask during these screening. You will also be required to provide contact details for 'Track and Trace' purposes (either on the night or via our on line booking system). Please use our one-way systems. For your own safety we have limited seating available due to COVID-19 social distancing restrictions. This applies to all our film screenings. To avoid disappointment. Please book here: Tickets