Not just another brick in the wall!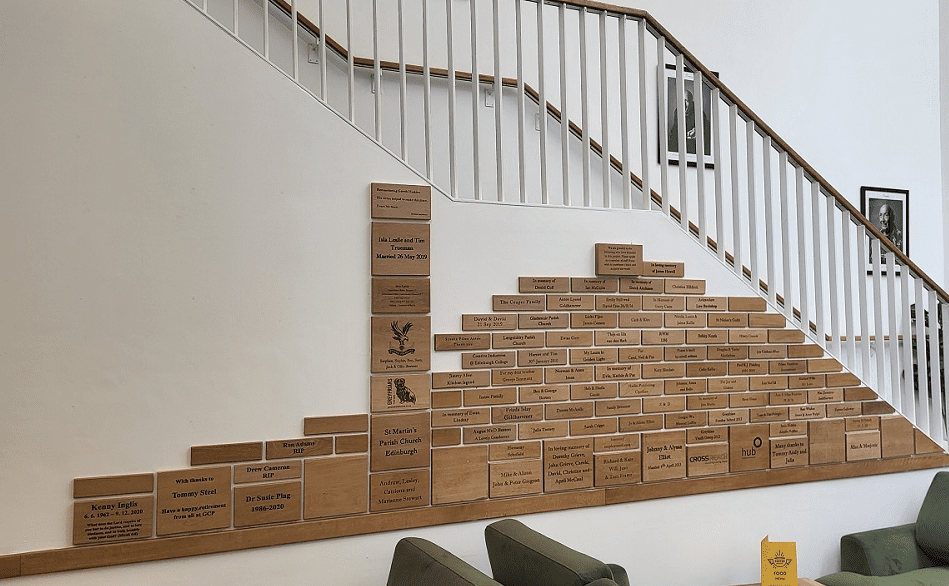 Our Celebration Wall
You, and over 100,000 visitors a year, can't miss our Celebration Wall in the main welcoming area at the Grassmarket Centre. Established with the opening of the building in 2012, this wall is a permanent display made up of individual oak bricks, handcrafted from recycled wood by our members.
Each brick is engraved using pyrography techniques, one of the oldest art forms in the world, and proudly displays some of our many valued friends, members, and supporters.
If you, your family, or your organisation would like to commission a brick and become part our Celebration Wall, please email info@grassmarket.org and we will arrange this for you.

Please allow 2-4 weeks for delivery.
All profits support the essential work of The Grassmarket Community Project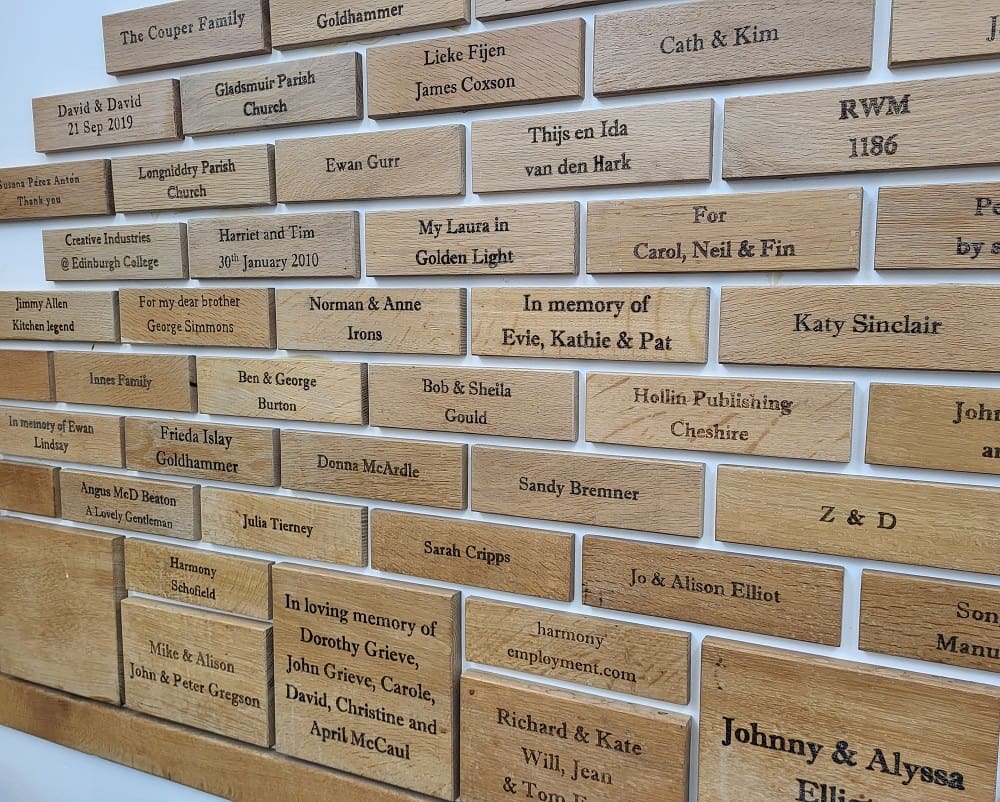 Choose your brick
People commission a brick for all sorts of reasons. You can choose which size suits you best and tailor the message you want. There is also the option to have an image on there too (see below).
Dimensions and prices

Regular Brick
(21cmx 6cm, two lines of text) – £150
Large Brick
(21 cm x 13 cm, two lines of text or small image/logo) – £400
Keystone Brick
(21cmx21cm, two lines of text or large image/logo) – £1000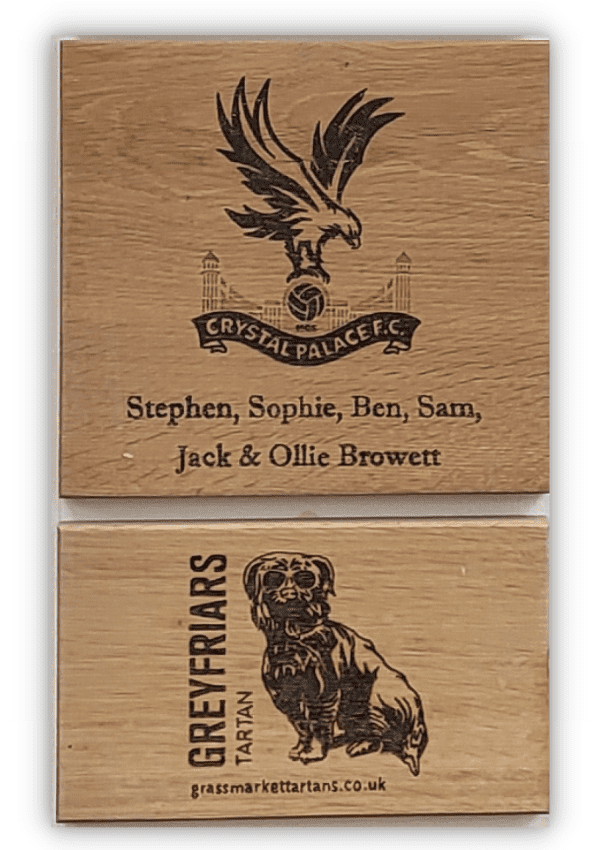 More about pyrography
Pyrography or pyrogravure is the free handed art of decorating wood or other materials with burn marks resulting from the controlled application of a heated object such as a poker. It is also known as pokerwork or wood burning.
The term means "writing with fire", from the Greek pur (fire) and graphos (writing). It can be practised using specialised modern pyrography tools, or using a metal implement heated in a fire, or even sunlight concentrated with a magnifying lens.
It has been said that the art form dates back to prehistory when early humans created designs using the charred remains of their fires. It was known in China from the time of the Han dynasty, where it was known as "Fire Needle Embroidery". During the Victorian era, the invention of pyrography machines sparked a widespread interest in the craft, and it was at this time that the term "pyrography" was coined.