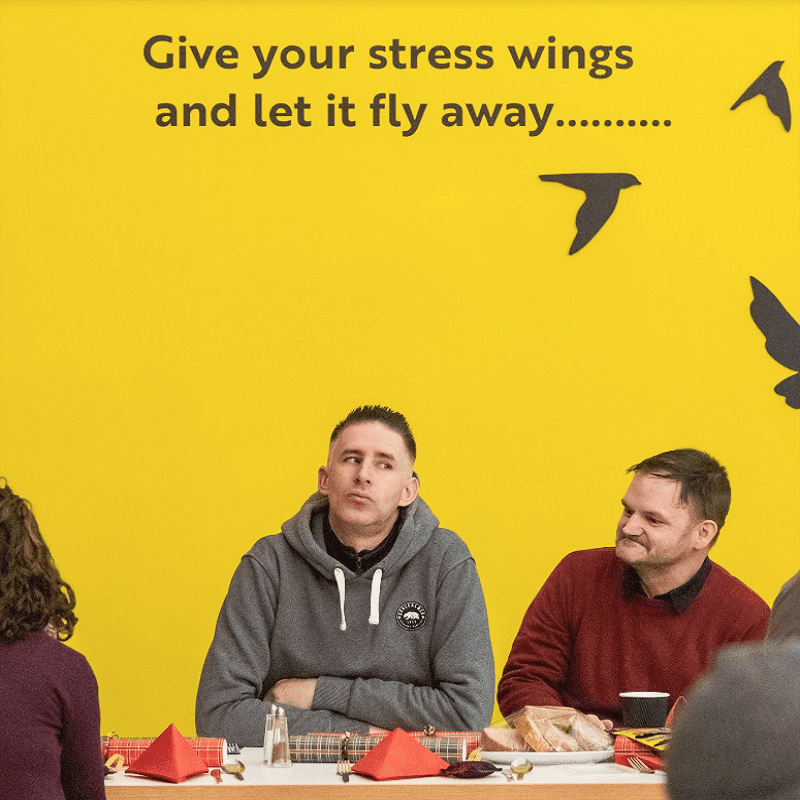 Save a Seat
A place for one day at our Organisation (includes two activities and one hot meal) costs us £25 per person. By committing to a regular monthly donation of £100 you can become a GCP Seat Saver, OR donate a one off seat today.
By 'saving a seat' for one day per month you can ensure that one vulnerable adult can regularly access our high-quality services and become part of our community. You will also receive:
A Personal thank you card from our members and volunteers
Thanked in our website and Annual Report
An engraved brick on our Celebration Wall
A report on engagement and successes of the activities & AGM invite
A facilitated visit for individuals or representatives to see our good work in action
A BIG THANK YOU
The Grassmarket Community Project Relies on the generosity of our customers, funders and donors. We thank them for their essential continued support.