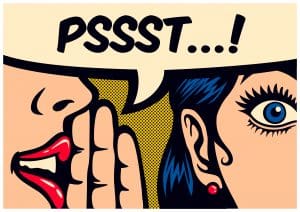 Join our Team NOW
We're recruiting a PART TIME Communications & Marketing Officer [closing date for applications is Monday 1st August]
---
Job Title: Communications & Marketing Officer
Project/s: Internal and External communications, Media & Social Media
Reporting to: CEO & SMT
Hours: 15 hours a week (hours per day flexible)
Salary: £24-30k per annum pro rata (approx. £13-£16.50 per hour)
Depending on Experience + 4% pension
Holidays: 29 per/annum pro rata plus 2 Well Being days per annum
Location: Grassmarket Centre, 86 Candlemaker Row, Edinburgh EH1 2QA
[Blended working arrangement to be negotiated]
---
---
This is an excellent opportunity for a communications professional or graduate with experience in media or marketing who would value the opportunity to develop their skills and take on more responsibility in an autonomous position where they will have the opportunity to shape the role. Equally it may suit a more experienced professional wanting to take on a part-time position within the charity sector to fit in with other activities and complement the desire for a flexible working lifestyle.
The Communications & Marketing Officer will support the Chief Executive and Senior Management Team to help promote GCP across a variety of internal and external channels.
We are looking for a highly motivated individual that can manage the part-time role effectively, taking on a range of tasks to support the team and ultimately promote and celebrate the services, achievements and social enterprises of GCP to increase awareness, raise our profile and assist with income generation. As this is a 15 hour per week role, the ideal candidate will be a confident self-starter who, whilst being fully supported by a close-knit team, can use their initiative to drive our key communications channels.
Tasks will include the development and delivery of a Communications Plan, generating content and managing social media channels and website, copywriting, drafting press releases, developing promotional materials and event and fundraising support. An eye for detail and a can-do, positive attitude are essential. This role would suit someone who is very organised, can multi-task effectively and who has their finger on the pulse for new and exciting opportunities to promote GCP.
Key Tasks:
These are not exhaustive, but neither are they all expected to be undertaken within the 15 hour contract. Priorities for maximising best use of time in relation to business needs will be discussed at interview and upon selection of the successful candidate. Tasks could include:
• Developing and updating a communications plan and media planner
• Creating content and managing all GCP social media channels, including regular mini donation campaigns
• Website content management
• Brand management
• Drafting press releases and statements as necessary to promote GCP activities and key milestones or react to enquiries
• Producing, editing and distributing updates and materials for both external and internal audiences, including the development of e-bulletins to key stakeholders
• Development of sponsorship opportunities
• Creating promotional materials including an Annual Report and documents to support fundraising applications
• Liaising with design agencies and photographers as necessary
• Maintaining photography database
• Promotion of our Coffee Saints brand and two cafes to drive footfall
• Promotion of our events spaces to increase income generation
• Promotion of our retail offering – tartan, woodwork, candles etc.
• Promotion of Member activities – building established relationships and reaching new members
Who are we looking for?
We are looking for a highly engaged and motivated individual who can take on this role and make it their own. This will be the first dedicated Communications and Marketing role within the organisation. Tasks have previously been undertaken by a range of staff in addition to their role, but we are keen to have one person on board who can help ensure a consistent voice and message, and assist us in raising our profile. The ideal candidate will therefore have the following skills, experience and attributes:
– A degree educated individual (in communications, marketing, public relations, or a related field) confident with various IT packages, web content management and social media channels.
– A proactive individual with a passion for communications and the ability to bring out that enthusiasm in others.
– An experienced and driven communicator, with excellent copywriting skills and an eye for detail.
– A confident and self-sufficient individual with the ability to use their own initiative to meet deadlines on competing priorities and drive results.
– A flexible team player who can develop strong working relationships across our internal and external stakeholders.
– An individual with an interest in and or experience of the charity sector and importantly a demonstrable commitment to the inclusive ethos of GCP.
If that sounds like you then we would love to hear from you.
Please forward you CV (no more than 4 pages) and a covering letter (no more than 2 pages) outlining why you are the person we are looking for, and why we are the people you are looking for. By Monday 1st August 5pm to jonny@grassmarket.org
We will be shortlisting Tuesday 2nd August and those shortlisted will be required to attend interview Monday 15th August.
---
Background to the Charity
Grassmarket Community Project takes an innovative approach to providing sanctuary and support to participants many of whom are amongst the most vulnerable of our citizens. Through mentoring, social enterprise and education in a nurturing environment, the project develops skills enabling participants to develop to their full potential and reconnect with themselves, others and the wider community. Our vision is to create an environment where people can realise their full potential and re-connect with themselves, others and the wider community. We provide a range of engagement activities and social enterprise opportunities for people with disabilities, homeless people, people who are roughsleeping, who have mental health issues, mental illness or neurological disorders. Social Enterprise is key to how we fund and deliver our impact.
Textiles Social Enterprise https://grassmarket.org/tartan-textiles/
The Greyfriars Tartan in 2011, designed by a member, launched this social enterprise. We now make a range of products in 3 Greyfriars Tartans (Original, Hunting and Weathered) as well as bespoke items in other people's tartan including Edinburgh International Film Festival and the Scottish Government. In the last 5 years we have developing product lines such as Greyfriars Bobby dog coat (co-designed by Walker Slater) and supplied Tartan products to Nicola Sturgeon's office. We have sold our products all over the world. Recently the Textiles Social Enterprise established a stunning new range of accessories, clothing and gifts. These are sold from our on-line shop and via Design Xchange on George St
Woodwork Social Enterprise https://grassmarket.org/furniture/
Our furniture workshop started in 2006 and was our first social enterprise. The furniture-making workshop is open five days a week and engages 8 to 10 individuals volunteering as part of the team every day including 2 paid apprenticeships. The team is made up of vulnerable people who are furthest from mainstream employment opportunities. We transform unwanted church pews and other responsibly sourced wood into beautiful furniture and home furnishings. Each item of furniture is designed and built to the customer's exact specification using woods, many of which are no longer commercially available. Furniture we have produced in the past includes dining tables, smaller tables, cabinets, garden benches, lecterns, memorial plaques, notice boards, nursery furniture and many other items.
Catering & Events https://grassmarket.org/events-space/ https://grassmarket.org/cafe/
Grassmarket Centre (Events) and our café and catering services have been our most commercially successfully generating millions of pounds of revenue for our charity and winning multiple awards. The Grassmarket Centre is an architectural award-winning, city-centre location and social enterprise venue within the Grassmarket area. Our main event space, meeting room and other spaces are made available for a wide variety of events. Our onsite café provides teas, coffees, cakes, breakfasts, lunches and snacks to over 100,000 customers a year. All events are personalised around our customers. Catering and events are serviced and supported by a well-integrated team of professional staff and members of our community. As well as our café we have successfully run canteens and cafes for other customers including Laing O Rourke (St James Centre – 2 ½ years), Church of Scotland (George St – 4 years) and Grahams (Meadowbank – 1 ½ years). Last year we established our 9th social enterprise Coffee SaintsCoffee Saints which within 9 months has been recognised as being in the Top 100 social enterprises in the UKTop 100 social enterprises in the UK. In September we open Rainy Hall café in Old College (School of Divinity, University of Edinburgh)