FREE FILM SCREENING: The Darjeeling Limited (2007)
June 16, 2021 @ 7:15 pm

-

9:15 pm

Free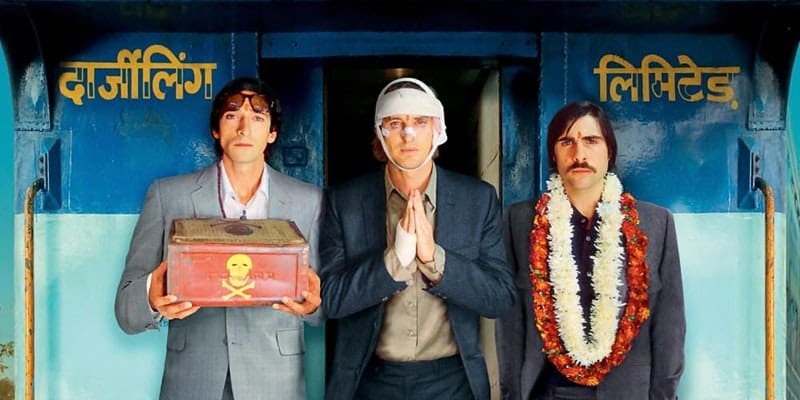 Dir: Wes Anderson
Stars: Owen Wilson, Jason Schwartzman, Adrien Brody
Run Time: 91mins
Country: US
Cert: 15
Foucault said of trains "think of the extraordinary bundle of relations represented by something through which one passes, by means of which we pass from one point to another, and which, in its turn, has the power of passing" and director Wes Anderson's train based drama-comedy explores this dynamic thoroughly through an awkward family reunion of three brothers: Francis, Peter and Jack. On the eponymous train the brothers meet to undergo a spiritual journey a year after their father's passing. The encounters and experiences the three men have on and off the train, begin to soften their sibling rivalry. However there is one more member of the familial reunion to appear, whose presence might not be as welcome.
Whilst there were many Wes Anderson films that would work well for our Bad Trip series, not only does this film include a train to continue our thread of different transport methods, it also honestly depicts the bickering and banalities that can accompany a family holiday, and in turn shows how travelling can affect them.
NOTE: Bad language, mild drug use and sex scenes.