FREE FILM SCREENING: Airplane (1980)
June 2, 2021 @ 7:30 pm

-

9:30 pm

Free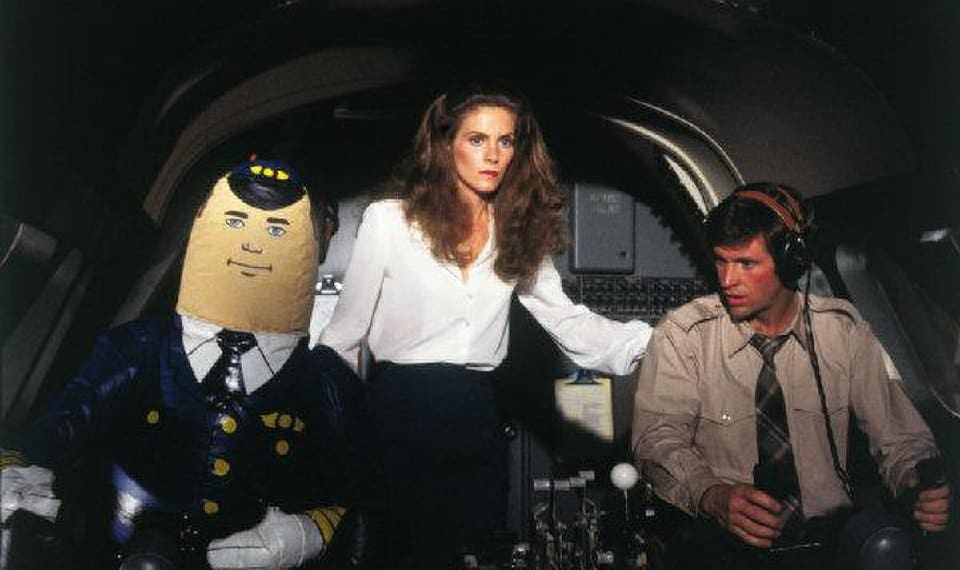 GCPH co-programmer Ewan McCorry kicks off his Bad Trip season of films with this comedy classic spoofing Hollywood disaster movies.
Dir: Jim Abrahams, David Zucker, Jerry Zucker Stars: Robert Hays, Julie Hagerty, Leslie Nielsen Run Time: 87mins Country: US Cert: PG
We kick off our BAD TRIP season with the quintessential disaster comedy. A former fighter pilot must face his demons to land a passenger plane set to crash. Sounds serious, right? This parody of the disaster-rife cinema of the 50s, 60s & 70s is relentless in its constant stream of jokes. So many gags have since become firmly rooted in pop culture, and would have been the highlight of the film in any other comedy.
30 years on, parts of this might seem a little dated, but it's humour remains impressively intact which can't be said for many recent parody movies (Scary Movie, anyone). Even if it's a while since you've been on a plane, and it might be a while longer until you are again, you won't miss the quirks and problems of air travel that Airplane brilliantly identifies and amplifies.
BOOK: 
NOTE: Features mild drug use and sex references.